The nurse aide training schools that are open for you to enroll in are shown here. For more information about the state approved programs in Meadville, Pennsylvania, you can call the contact phone number listed below.
Crawford County Area Vocational Technical School
860 Thurston Road,
Meadville, PA 16335
(814) 724-6024
The State of Pennsylvania requires its nursing aides to be certified in order to work in a health care facility that receives Medicaid or Medicare reimbursements. Like in other states there are certain requirements that must be met in order to get certified.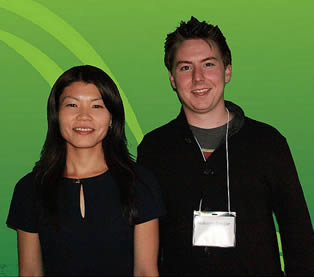 Criminal Background Checks
Clearing the background checks is the first thing that every aspiring nursing aide should be concerned with. Background check results are requirements to get into a CNA class. Aspirants who have been living in Pennsylvania within the last two (2) years are required to get a PA State Police Criminal History Record Information or PA-CHRI.  Out-of-state residents are required to get federal background checks in addition to the PA-CHRI.
CNA Classes
Taking a state approved CNA school program is an important step toward becoming certified to work. Your classes will teach you all of the basic health care skills and procedures you will need on the job. Nursing aide training consist of theoretical coursework and practical training. Training curriculum should last at least 80 hours in duration, of which 37.5 hours are allocated for supervised clinical practice. Theories and practical training are done at the same time. The majority of these types of classes in Pennsylvania last from about 3 to 4 weeks.
CNA Certification Exam
You can only take the exams if you were able to successfully complete a training course that is approved by the state's Department of Education. You have 24 months from the time you took your instruction to complete your exams. To find a nursing assistant testing location in your city you can contact the American Red Cross at 1-800-795-2350
The certification exam consists of a 2 hour written exam and a 30 minute skills evaluation. If a candidate passes both tests, then his name will be added to the Nurse Aide Registry. Once a candidate's name is entered into the registry, one will become certified and will be allowed to work as a full-time nursing aide for a two year period.
Reciprocity
If you are already a certified nursing aide from another state, then you won't have to start all the way from the beginning to work as one in Pennsylvania. If you currently have an active certification and a clean record (must not be on the Federal Abuse Registry), then you can transfer your certification to the PA-NAR.  This privilege is given to nursing graduates, students and former nurse aides from many other states. It also goes the same for those that have undergone training as a medic in the military. Interested workers need to call the Pennsylvania Department of Health at (800) 852-0518 to get an application form and know the complete requirements.
Applying for Continued Registration on the Nurse Aide Registry
The DOH will mail a letter informing you that you need to renew your registration on the NAR around 3 months prior to your certification's expiration. Renewing of registration on the NAR is still the responsibility of the nurse assistant. It is not the fault of the DOH if the notice gets lost in the mail. If a CNA fails to renew his registration, his name will be removed from the NAR and his certification will expire. No worker may continue employment with an expired certification.
The DOH requires nursing aides to work for at least one day (8 consecutive hours) as a paid CNA, while under the supervision of a registered nurse. Self-employment, private-duties, or working in a doctor's office is not qualified work. Please visit www.portal.state.pa.us to find out more about this process.
Meadville is the county seat of Crawford County. This city is just 40 miles from Erie. It was founded back on May 12, 1788 and was named after the leader of the settlers, David Mead, Today, the total population of Meadville has reach up to a total of 13,388 people with a population density of 1,375.5 / sq mile. The total area of the city is estimated to be about 4.4 sq miles, where all of it is land.
Health care centers that are available in the city include Annen Community Mental Health Services Health Service, Interim Healthcare, Holistic Health Care, Touchstar Productions, Children's Behavioral Health Inc., Genesis Autism Program of RBC Inc., Associates In Counseling & Child Guidance, Meadville Psychiatric Associates, Community Health Services Inc., Meadville Medical Center, Health Care Solutions Inc., and many more. photo attribution: ufv