Those who wish to enroll in certified nurse aide classes in Marshall, North Carolina that are listed for you on this page. For more information about enrolling in classroom instruction, course curriculum, of tuition fees, just call the phone number on this page below.
Asheville-Buncombe Tech Community College
340 Victoria Road, Marshall, NC 28801
(828) 254-1921
http://www.abtech.edu/
A nursing aide or nursing assistant helps the registered nurses take care of patients by providing nursing procedures that are delegated by the nurses. The work that a nursing aide I is allowed to do is fairly simple and routine. They mostly help in taking vital signs, promote safety, and assist the patients with their activities of daily living.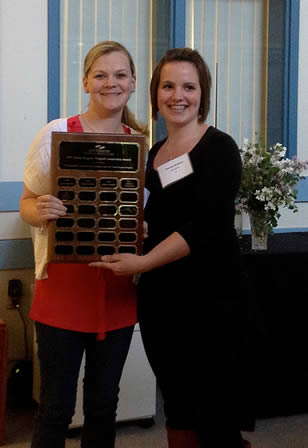 Before one can start work as a nursing aide, one must first get certified by either completing an approved training program and passing the license exam afterwards or directly take-on an approved competency exam. The license exam is offered by Pearson VUE and consists of a knowledge test and a clinical skills test. In order to get certified, you must be able to pass both tests within three attempts and within two years of completing your training. If you fail on the third attempt you must undergo retraining before you can reapply for the exams.
Getting a CNA certificate is just the beginning of the opportunities that are offered by following this line of career. If you want to increase the scope of your work as a nursing aide, you can train to be a nursing aide II. If you get certified as one, you can now help with nursing procedures involving oxygen therapy, elimination procedures, catheter care, sterile dressing care, suctioning, tracheostomy care, nutritional activities, and fluid-assistive activities.
If you want, you can also get certified as a medication aide. CMAs or certified medication aides are nursing assistants who were trained to give non-injectable medications to patients while still under the supervision of a registered nurse. A CMA may give oral medications, nasal sprays, topical creams, ointments, patches, ear medications, and many more. To be certified as a medication aide, you will need to get on the N.C. Medication Aide Registry by completing a state-approved 24-hour training course and pass the competency exam afterwards. For more information about how to become a CMA, you can follow this link: https://www.ncnar.org/ncma.html#general.
Marshall is the county seat of Madison County. This town is a part of the Asheville Metropolitan Statistical Area. According to the 2000 census, this town has a total population that has reached up to 840 people. It has a total area of approximately 3.8 sq miles, where almost all of it is land. Its population density is about 240.1/sq mile.
Examples of health care centers and providers that you can find in the area include Mashburn Medical Center, Coverdale, Janice MD – Mars Hill Medical Center, Hot Springs Health Program, Daly, Marianna MD – Hot Springs Health Program, Madison Home Care & Hospice, Driving Miss Daisy Home, Shelton, Barbara – Hot Springs Health Program, and many more like them. photo attribution: ufv