The certified nurse aide schools signing up students for classes in Mars, Pennsylvania are listed here. These are all the available programs as of the moment. For more information about instruction in this city, please contact the facility through phone number listed below.
St. John Lutheran Care Center
500 Wittenberg Way,
Mars, PA 16046
(800) 641-7788
If you are planning to start a career in the field of health, then you should start to think about becoming a nursing aide. Compared to other careers, you won't have to spend years in training before you can become one. The most important things that you need to work as a nursing aide in Pennsylvania are to pass the national criminal background checks, receive proper training that meets the Department of Education's standards, and pass the CNA exams.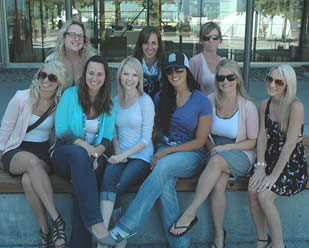 The state constantly protects and monitors its patients. All individuals who wish to become licensed must undergo and clear the background checks. These checks are done at federal and state levels. No individual is allowed to start training in an NA program that's approved by the state without passing the checks.
CNA training can take around 12 to 24 weeks to finish. The Department of Education requires all NA programs to last for no less than 80 hours. The hours consist of Theory and practical training; both parts of the program are taught at the same time. Although each program might have a different training schedule, all of them will teach all the required concepts.
By completing a nursing assistant program, you will become qualified to apply for the  exams. Nursing graduates and student nurses who are able to provide proof of their training are allowed to skip the training requirements, and are allowed to immediately enroll. They will need to submit an authorization letter to test that is issued by the Department of Education along with their application forms.
The CNA exam is a two part examination that is divided into a 2 hour written exam and a 30 minute skill evaluation exam. Candidates will have 2 years to pass both parts to get into the Nurse Aide Registry. The testing phase in this state are conducted by the American Red Cross. For candidates who wish to learn more about the exams can request for the Candidate Handbook by calling the ARC at (800) 795-2350.
Each candidate is allowed to take the exams up to three times within the 2 year period after a candidate has completed his or her training. Those who applied as nursing students or graduates are only given one attempt to pass. If they fail, they will have to complete a CNA program and retake both parts of the exams.
An individual can only work as a nursing aide in a Pennsylvania State nursing facility if he or she is on the state's Nurse Aide Registry. Certified nursing aides from other states are allowed to gain entry into the NAR by applying for reciprocity. Interested CNAs are required to contact the Pennsylvania Department of Health via Pearson VUE at (800) 852-0518.
Mars is a part of Butler County. This borough was founded back in 1873 and is located in between Butler and Pittsburgh. This borough has a population of 1,746 during the last census. The borough has an estimated total area of \ 0.4 square miles, where all of it is land. The State Route 228 is the busiest road that is found in Mars. This road connects to state Routes 8 and 356, as well as Interstate 79 and U.S. Route 19.
Health care clinics that are located in Mars include Medexpress Urgent Care LLC, Celtic Health Care, Good Samaritan Pain, Cranberry Psychological Center Inc., STD Test Express, Phoenix Rehabilitation & Health Services Inc., Dialysis Clinic Inc., and many more. photo attribution: ufv