The schools offering nursing assistant classes in Marion, North Carolina that are listed here are all the state authorized instruction programs that you can enroll in as of the moment. If you have any questions about their the steps to attain a license, school enrollment costs, or program schedules, just call the number below.
McDowell Technical Community College
54 College Dr
Marion, NC 28752
(828) 652-6021
http://www.mcdowelltech.edu/
The process of becoming a nursing assistant in North Carolina starts by finding a CNA I training course to enroll in. In order to be eligible for the competency exam afterwards, the training program that you enroll in must be approved by the state. You can find that because of the high demand for this profession, the training programs are offered by different training facilities such as private institutions, community colleges, nursing homes, hospitals, and some courses are offered online.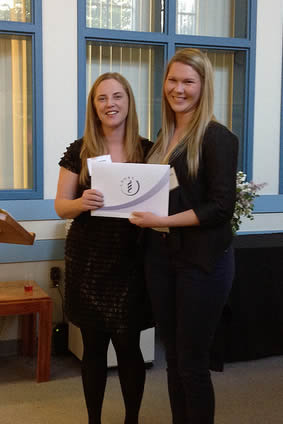 Once you establish eligibility, your next step is to apply for the competency exam and schedule for an exam date. Applications for the exams are now done online by going to https://i7lp.intergral7.com/ncna. First time takers and those who failed to take the exams for the last 2 years are required to create new accounts. When reserving a date, please make the reservation at least 16 days prior to the selected date.
Since the application process is now done online, you can now pay the testing fees with the use of either a credit card or a pre-paid credit card. Please remember that once payment is done, they are non-refundable and non-transferable. The fees will vary for first time takers and re-takers.
Examination Type:
•     Written exam and skills evaluation – $101
•    Oral exam and skills evaluation – $101
•    Written examination only – $24
•    Oral exam only – $24
•    Skill evaluation only – $77
According to both federal and state laws, nursing aide candidates who are employed in nursing homes that are participating in Medicare/Medicaid programs are not allowed to pay for their exams. All the fees must be paid by their employers. If you get employed under Medicare/Medicaid nursing facilities within 12 months from getting your license, you will be entitled to reimbursement.
Everything you need to know about how to be a nursing aide is found in the candidate handbook.  You can download a copy by going online at: http://asisvcs.com/publications/pdf/073400.pdf. You can also get a copy and other information by going to the Pearson VUE website at www.pearsonvue.com
This city is the county seat of McDowell County. It has a total area of about 5.6 square miles, where all of fit is land. The city got its name from Francis Marion, who was a American Revolutionary War. As of the census of 2010, their total population has now reached up to 8,075 people. It has a population density of 1,441.9/sq mile.
Health care centers that you can find in the area include Turning Point Services, CrossRoads Recovery Center Inc., Foothills Industries, Traditional Health Care Debra L. Alsko, McDowell Primary Care & Walk-In Clinic, Mental Health Association In North Carolina, Morganton Mountain Allergy & Asthma Associates, McDowell Chiropractic Inc., Health Plus, and Mizpah Healthcare Inc. photo attribution: ufv