The certified nurse aide schools in Manteo, North Carolina that are approved by the state and available as of the making of this post are all shown to you on this page. For any questions about their training, program tuition cost, or classroom schedules, feel free to call the number provided.
College of the Albemarle/Roanoke Island Campus
132 Russell Twiford Road,
Manteo, NC 27954
252-473-2264
http://www.albemarle.edu/
Since the demand for nurse aides are constantly on the rise and an increasing number of people are try to enter this line of work. The federal government has required all nurse aide candidates, without any proper training and knowledge on the Fundamentals of Nursing and its procedures must enroll in a state-approved training class.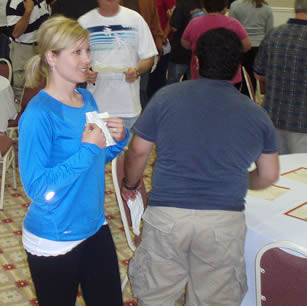 The training programs for this state offer 75 hours of training which are divided into lectures and clinical duties. By being able to complete a training program, you will establish eligibility to apply for the competency exams. This will also allow you to work temporarily as a nurse aide in a nursing facility while waiting to take the exams.
The tasks that nurse aides perform are mainly routine procedures that are done to the patients. They will have to wait for the registered nurses and other members of the medical team to delegate the tasks that they are going to do. The tasks that they do must not involve any ongoing assessment nor place the patient/resident in harm's way. The tasks that nurse aides to are well established and can be done with an expected outcome.
By being able to pass the written/oral exam and the clinical skills evaluation, the nurse aide candidate will have his name automatically added to the North Carolina Nurse Aide I Registry. His status on the Registry will remain there for up to 2 years and must be renewed before it expires.
In order to be eligible for renewal the nurse aide must be able to do qualified work. According to the regulations, a qualified work is considered when:
•     The nurse aide was able to work for at least 8 hours while under the supervision of a registered nurse.
•    The tasks that where done during those (8) hours were all nurse aide tasks.
•    The nurse aide was paid for the work that he/she did.
This town is the county seat of Dare County. You can find this town on Roanoke Island. According to the latest census there, the total population of the town was about 1,052. It has a total area of approximately 1.8 sq miles. It has an estimated population density of 607.2/sq mile. The town's name was taken from a Native American named Manteo who was one of the people who became civilized by the English.
Examples of health care centers in the area include A Natural Health Center, Dare Medical Associates, Island Medical Center, Farrow Johnny Dr, Holton Walter L MD Office, Dare County Health Department, and many more. photo attribution: create-learning