The nursing home courses for nurse aides in Manchester, Maryland that are open for enrollment are listed on this page. If you have any questions about their certified nursing assistant classes, certification requirements, or program curriculum, please call the phone number below.
Long View Nursing Home
3322 Main Street, Manchester, MD 21102
(410) 239-7139
http://www.lvnh.com/
The completion of a state-approved program is a basic requirement in becoming a nursing assistant. The state needs to ensure that the quality of training and education that are offered by these programs are top quality. That is why these programs must have their curriculum checked and approved by the Board of Nursing before they are allowed to handle any students. The BON has developed its regulations that outline the things that should be included in a CNA training program.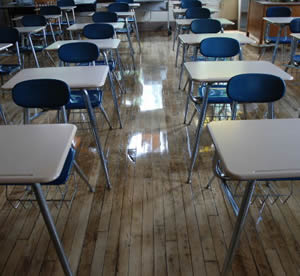 One of the main requirements for their approval is the amount of training hours they offer their students. These programs must offer their students a minimum of 100 hours of training. Their training should include classroom lessons and skills training prior to the exposure of the students to the actual clinical area. When they are in the clinical area, they must be at all times supervised by a licensed nurse. Programs that are not approved and are already enrolling students must stop and immediately apply for approval. After completion of the training, you can then apply to take the certification exam.
The exams are held at the Susquehanna Red Cross and provided by the Maryland Geriatric Nursing Assistant Testing Service. Before being eligible to take the tests you must have finished your training, submitted a testing fee, gone through a criminal background screening, and sent in an application form. You can call 866-257-6470 to get answers to any specific questions you have about the application process. Once you pass the exams you become licensed and are added to the MD nurse aide registry. The registry is operated by the Maryland Board of Nursing. Those who are listed there need to renew their listing every two years by submitting a fee of $40. Online renewal is available for those who qualify. Contact the board at 410-585-1990 for additional information.
Manchester is a town that is situated in Northeaster Carroll County. It is located south of the Pennsylvania State line and north of Baltimore. It was originally formed back in 1834 as a part of Baltimore. Back before it was originally known as "Manchester Germantown". According to the census of 2010, their total population was around 4,808 people. It has a total area of approximately 1.9 sq miles, where all of it is land. Its population density is estimated to be 1,713.4/sq mile. Major roads that you can use to access town include State Routes 30, 27, and 70.
Examples of health care centers and providers that you can find serving this town include F & S Transportation MD Inc., Family Medical Associates, Keys Neurology, Morjaria Surendra D DR, All About Treatment, Shady Grove Radiology, and many more.