The nursing assistant schools open for enrollment in Loganville, Georgia that are shown on this page are all licensed by the state. For more information about how a training course can help you become certified, please call the phone number provided below.
Elite Healthcare Services, LLC.
303 Fox Briar Court,
Loganville, GA 30052
(678) 481-8227
To become a nursing assistant in the state of Georgia, you must comply with its different requirements. The first requirement that you should take care of is enrolling in a state-approved NATP or Nurse Aide Training Program. These CNA classes are certified by the private contractor placed by the Department of Community Health to make sure that the rules and regulations when it comes to training and testing get maintained. Certified programs make sure that their students will graduate competent and well capable on working in nay healthcare setting.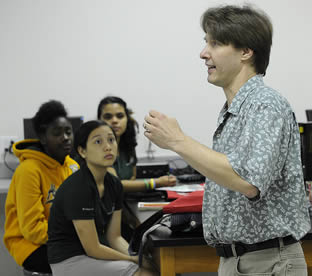 For a program to be approved, it must offer its students at least 85 hours of training, including 24 hours allocated to clinical rotations. The training curriculum will mainly consist of labs, classroom lectures, and clinical rotations. A student is not allowed to proceed for clinical duties if he/she is not able to get a 100% rating in the labs. During their clinical duties, the student will be supervised by either a RN or LPN. According to the rules, one instructor should not exceed to a number of 14 students.
After they complete their training, the candidates can then apply for the license exams. When they apply they will need to send in their application forms and the needed documents such as a copy of their high school diploma, fingerprint cards, ID photo, passport sized pictures, and the payment for the fees. The candidates are also required to be tested for TB and receive immunization to make sure they are free of communicable diseases.
You can speak to a state representative by calling (678) 527-3010 or (800) 414-4358 to learn more about certification qualifications and get answers to specific queries you may have. You can also download applicable forms by visiting the Georgia web portal at www.mmis.georgia.gov.
This city can be found in Walton County. A small part of the city is also included in the Gwinnett County. According to the census of 2009, their total population had reached up to a total of 10,963 people. It has a total area of approximately 10,963 residents. Its population density is estimated to be 1,424.6/sq mile.
Examples of health care centers that you can find in the area include Georgia Health Services, Loganville Dialysis Center, Loganville Medical Center, Medical Clinic, Med Fast, Ubiquity Quality Healthcare Group Inc., Glory Health Care, Promedica Inc., and Medi-Practic Pain Management. photo attribution: codnewsroom