Interested individuals can find the available certified nurse aide classes in Locust, North Carolina listed for you on this page. Included in the list are all Department of Health recognized training courses that are approved and allow applicants to take the license exams. Call the phone number on this page to get details about class enrollment, program requirements, or the cost of tuition fees.
Stanly Community College, Off-Site Program
102 Stanly Parkway,
Locust, NC 28097
(704) 888-8848
http://www.stanly.edu/
To meet the goals of the Nursing Home Reform Act of providing to the patients/residents top quality care in the nursing home, especially from nursing assistants; all aspiring nursing assistants are required to undergo the necessary training and take the competency exam before they are allowed to work full-time in a nursing facility.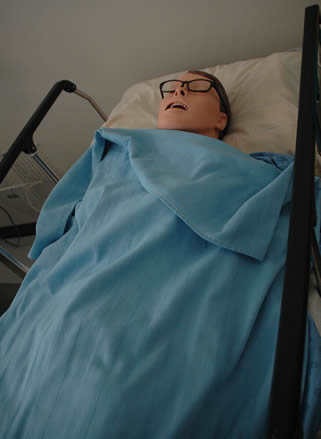 There are different ways to be eligible to take on the competency exam but the best way is to enroll and complete a state-approved nursing assistant I training course. Approved courses are required to offer a minimum of 75 hours of training to their students. The training will be composed of classroom instructions and on-the-job training. During that time, they will be guided and supervised by a qualified nursing assistant instructor.
To be a qualified CNA instructor, you must have a minimum of 2 years of experience. One of those years should be spent working in a long-term care facility. Aside from that, your license must still be active and you must also have some background in training or educating adults. For those who want to be a CMA instructor, they will have to complete an additional 16 hours of training as a Medication Aide Master Teacher.
Both the NNAAP exam and the CMA examinations are conducted by Pearson VUE. Candidates can schedule and apply for the examination by going to their website at www.pearsonvue.com. The NNAAP exam consists of a written (oral) exam and a skills examination, while the CMA competency exam only has the written exam. For both exams, every candidate will be given three attempts to pass all the tests within 2 years from the completion of your training.
When retaking an exam, especially the NNAAP exam, re-testers will only be required to take the exam that they failed. Gaining entry into advance registries such as the CMA Registry or the Geriatric Aide Registry will update your record on the NAR I.
This is a small rural city that can be found in Stanly County. It had a total population of 2,416 people during the 2000 census. Their total area is approximately f 5.1 square miles, where all of it is land. It has a population density of 470.5/sq mile.
Examples of health care centers and providers that you can find in the area include Locust Medical Services, Albemarle Urology Clinic At Locust, Speciality Health Services, First Care Medical Clinic, Dunlap Eddie DR, Lakeside Primary Care, Cabarrus Family Medicine-Locust, Western Stanly Primary Care Center, and Lucas Steven MD. photo attribution: ufv