The approved nurse aide programs offered by schools in Leesburg, Georgia that are listed on this page offer the recent classes that you can enroll in. For more information, please speak to a course administrator and learn the steps to take to enroll.
Lee County High School
One Trojan Way,
Leesburg, GA 31763
(229) 903-2260
To become a nursing assistant, you must be able to pass the competency exams and get your license. Before you are allowed to take the exams, you must submit the different requirements of the state. One of the most important requirements that you must meet is the completion of CNA classes. The training program you join must be approved or certified by the Georgia Medical Care Foundation. By completing a program, you will be eligible to apply for the license exams.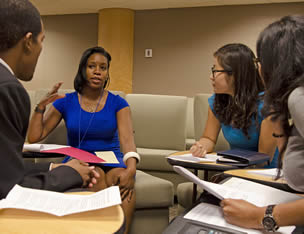 In applying for the license exams, you must send in the needed paperwork like a copy of your high school diploma, proof that you completed a certified training course, fingerprint cards for background checks, and two passport sized pictures. You will also be required to undergo immunizations and physical exams to determine that you are physically capable of handling resident and is free of any communicable disease.
Once you pass the license exams, your name will be entered in the state's registry. You must maintain this status to be able to apply for work in any healthcare facility. The nurse aide licenses in this state must be renewed every two years. If your license has been expired for more than 3 years, you will have to complete another training program and retake the certification exams.
This city is the county seat of Lee County. It is included in the Albany, Georgia Metropolitan Statistical Area. According to the census of 2009, their total population was around 2,965 people. It has a total area of 4.8 sq miles, where almost all of it is land. Its population density is estimated to be around 548.5/sq mile.
Examples of health care clinics and providers that are serving the city include Lee County Health Care, Adam's Loving PRO Health Care Inc., Wren David A DR, Monteiro Cheryl-Ann MD, and many more. photo attribution: usdagov