Certified nurse aide programs open by schools in Lawrenceville, New Jersey that are available for enrollment are listed here in detail. Courses will offer instruction into the healthcare skills necessary to pass the exams and successfully handle patients on the job.
CDM Institute
1333 Brunswick Avenue, Suite 300,
Lawrenceville, NJ 08619
(908) 777-3939
Becoming a nursing assistant in New Jersey is one of the best ways for you to enter the medical fied. With the CNA training programs there, you get to be trained with the best. You will also get to experience the best that the medical field has to offer.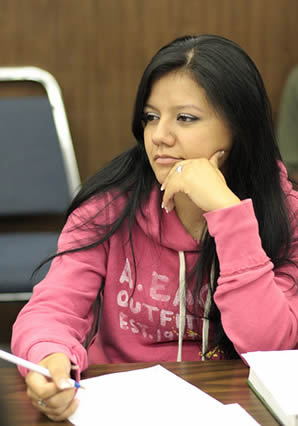 In accordance to the OBRA of 1987, all nursing assistants and personal care assistants must be certified. This is to ensure that the healthcare providers in the state of New Jersey are well competent and that the patients receive only top quality care.
The certification process consists of completing a state-approved 90-hour training course, practical skills evaluation, written or oral exams, and criminal background investigations that includes fingerprinting. After complying with the requirements of the certification process, the individual's name will then be entered on the NAR, which is ran by PSI. PSI is also in-charge of running the Nurse Aide Abuse Registry and help with the administration, scoring, and the revealing of the results of the license exams.
Any information that was taken during the CBI by the Registry and the Department of Health will be held in confidence except for some. The information that is public may include an individual's full name, mailing address, certification number, social security number, date of certification, types of certificates, current and previous employers, and the date of the expiration of the certificate.
The information mentioned above may be used when validating a CNA's license. The checker, which may be an employer, will need to enter the information to check a nursing assistant's license status. They can check this by simply going to http://njna.psiexams.com/ and enter the data being asked.
For any significant changes that happen in a nursing assistant's life, like change in name, address, employment, and contact information, the Registry will need to be informed. The nursing assistant will need to send the information to:
New Jersey Nurse Aide Registry PSI
3525 Quakerbridge Road
Hamilton Township, NJ 08619
Or call:
1-877-774-4243.
This is a census-designated place that is in the township of Lawrence. The township and this CDP are a part of Mercer County. This CDP is also known as the "village of Lawrenceville". It was originally called as Maidenhead when it was founded back in 1697. It was also originally a part of Burlington County. As of the 2000 census, their total population had reached up to a total of 3,887 residents. It has a total area of 1.0 sq mile, all of it is land.
Examples of the health care providers, whose services you can avail, include Soar Management, Deantonio Josep R MD, Kleinbart Fredric MD, Rheumatology Center of Princeton, Fertility & Gynecology Center, Associated Colon and Rectal Specialists, Institute for Spine & Scoliosis PA, Pathology Associates of Delaware Valley PC, Professional Health Care Services of Lawrenceville PA, Lawrence Medical Associates, and Lawrenceville Neurology Center PA. photo attribution: rocketboom