The certified nursing assistant classes in Lauderdale Lakes, Florida that are currently open for enrollment are listed in detail below. For more information about class schedules, the cost of training, or program requirements in the city of Lauderdale Lakes, please call the number to one of the schools provided below.
All Star Career Institute, Inc.
3500 North State Road 7, Suite 407
Lauderdale Lakes, FL 33319
(954) 485-7288
Boyd Anderson High School
3050 Nw 41St Street
Lauderdale Lakes, FL 33309
Center for Career CNA Training
3286 North State Road 7
Lauderdale Lakes, FL 33319
(954) 731-7475
Faith Christian Fellowship TI
4351 W. Oakland Park Blvd
Lauderdale Lakes, FL 33313
954-484-8440
Canterbury Career Schools
3500 North SR 7,
Lauderdale Lakes, Florida 33319
(305) 485-0990
You cannot work in this state as a nurse aide if you do not have a CNA license. That is why you must take the license exams that are conducted by Prometric. If you wish to apply for the examinations, you must first meet the different requirements like completing a state-approved training program and passing the background checks.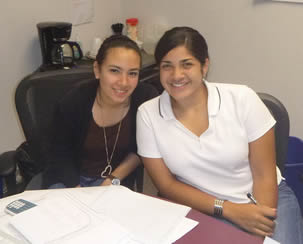 The license exam in this state is composed of a written and a skills demonstration part. It is conducted by Prometric. To get your name in the state's Nurse Aide registry, you have to pass all the tests. Those who fail even a part of the exams will not be eligible for a refund. If you pass the exams, you will be given a notice along with your certification 14 days after taking the exams.
The first part of the exams is the written portion. You will be given 90 minutes to answer 60 questions. These questions will all be multiple-choice. Ten of those questions will be pretest questions and will not be scored. They were placed there for statistical purposes. The topics for the exam will revolve around three domains, which are the roles of the nurse aide, the promotion of safety, and the promotion of function and health for the resident.
As for the skills exams, you will only be asked to perform 5 nursing skills. You will be scored by a nurse aide evaluator based on the different checkpoints for each skill. The nursing skills will be randomly selected by a computer during your application. You have to perform all 5 skills successfully to pass this portion. You can contact the Florida state registry for more information at (850) 245-4125.
This city is in Broward County. It is included in the Miami–Fort Lauderdale–Pompano Beach Metropolitan Statistical Area. According to the census of 2010, their total population was around 32,593 people. It has a total area of approximately 3.64 sq miles and has a population density of 8,954.1/sq mile.
Examples of health care centers that you can find in the area include G & G Treatment Center, DDC- DNA Diagnostics Center, Gerard Fredric M MD FACS, Sieracki Lynette DO PA, Precision Diagnostic Inc., Catholic Home Health Services of Broward, Certified Health Care Services, Cwg Healthcare Solutions, Health and Physical Services Inc., Acurehab & Medical Centers, and Prime Medical Rehab Center. photo attribution: usdagov