Are you search for schools in Lander, Wyoming that teach nursing assistant classes. Below you can find the latest programs that are recommended by the state and will provide you with the skills to take the license exams.
Wyoming State Training School
8204 – Wyoming, Highway – 789, City
Lander, WY – 82520
(307) 335-6700
Wyoming is one of the best places to start a career as a nursing assistant. One of the benefits of studying in this state is that as a CNA student, you will be allowed to work in a nursing facility for up to 4 months. This will only be allowed if you already have at least 16 hours of training before handling any patients.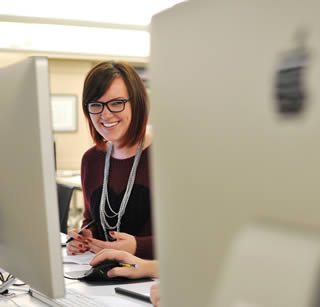 To work in Wyoming as a nursing aide, you must get your name listed on the Wyoming Nurse Aide Registry. Once you get your name on the NAR, you will be given a listing on the state registry, which you can use to show that you are a competent nursing aide. There are two general ways how you can get into the NAR. You can either get certified through testing or through endorsement.
CNA Certification through Examination
The NNAAP exam consists of a written/oral test and a practical skills exam. Both tests are conducted on the same day by the American Red Cross (ARC) with the help of Pearson VUE. Candidates are required to pass both tests in order to gain entry into the Nurse Aide Registry.
All candidates who wish to take the NNAAP exam must successfully complete a training program that's approved by the state's Department of Health. The best way to qualify is to enroll and pass an approved class. Approved programs consist of at 75 hours of classroom lectures and 30 hours of practical training. Depending on the program you choose, it can take you from about 4 to 28 weeks to complete your training, which is really quick compared to other careers.
Nursing students/graduates, registered nurses, and licensed practical nurses who wish to pursue a career as nursing aides, are allowed to apply for the NNAAP exam even without the completing of a program. A nursing student must show proof that he or she was able to complete the Fundamentals of Nursing in order to qualify.
CNA Certification through Endorsement
This route is only for individuals who are already certified nursing assistants in another state. Endorsement allows them to transfer their certification and gain immediate entry into the Nurse Aide Registry. To qualify, they must show proof of the following:
–    Worked for at least 16 hours as a paid certified nursing assistant within the last 2 years
–    Completed a state-approved training program and has passed the NNAAP exam offered in his or her state.
–    Passing the federal and state criminal background checks with fingerprinting.
The State of Wyoming issues non-renewal, temporary permits for the endorsement duration varies depending on the state which the applicant comes from. The state will provide this temporary permit if:
a.    You can provide proof of current certification and good standing with your state.
b.    You can submit a complete application and payment to the state's Board of Nursing
c.    Completed the necessary application form (https://nursing-online.state.wy.us/Resources/CNA%20Endorsement%20App%204-22-2013.pdf).
Endorsement applications must be sent to the address below:
Wyoming Board of Nursing (WSBN)
1810 Pioneer Ave
Cheyenne, WY 82001
(307) 777- 7601
Fax: (307) 777- 3519
Lander is the county seat of Fremont County. It was named in honor of Frederick W. Lander, who was a well-known transcontinental explorer. This city is situated in the central region of the state. According to the census of 2010, their total population was estimated to be around 7,487 residents with a population density of 1,701.6/sq mile. The total area of the city is approximately 4.4 sq miles, where all of it is land.
The Wyoming Life Resource Center is one of the main health care centers that are serving this city. Other health care providers include Lander Medical Clinic, Fremont County Pediatrics P.C., Popo Agie Women's Clinic Inc., AcuHealth Acupuncture Clinic & Herbal Medicine, Lander Outpatient Surgical Center, Windriver Dialysis Center, and many more. photo attribution: ufv