The CNA programs conducted by schools located in the city of Kinston, North Carolina that are listed for you below are all the classes that you can enroll in as of this moment. For more information about enrolling in state approved instruction, class schedules, or the cost of training, please call the number provided.
Lenoir Community College
P.O. Box 188 – 231 Hwy 58 South, Kinston, NC 28502-0188
(252) 527-6223
http://www.lenoircc.edu/
To work as a nursing assistant in North Carolina, you must possess a CNA license and be on the state's Nurse Aide Registry. This registry contains the names of the individuals who have met both the state and federal's training and testing requirements. It also contains individual records of resident abuse, and/or misappropriation of a patient's property in a nursing facility.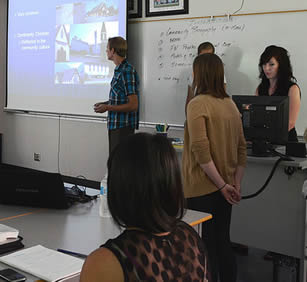 The exact process of becoming a nursing aide may slightly vary from one state to the next, but it will always involve the nursing aide candidate taking the NNAAP examinations. There are several different ways to be eligible to take the exams. One of the most common is completing a state-approved nursing aide training course, which is offered by different training institutions.
The NNAAP examinations consist of a 70 item multiple-choice test and a skills evaluation. Every candidate is given 2 years from the completion of their training, or three attempts to pass and be certified. When retaking the tests, you will only need to retake the exam which you failed. If you fail after the third attempt, you must undergo retraining before you can apply again. Applications for the exam are now done online at (https://i7lp.integral7.com/durango/do/login?ownername=ncna&channel=ncna&basechannel=integral7). If you have any problems with filling out the applications, you can call a Pearson VUE support representative at (888) 204-6207.
Once you receive a CNA I certificate, you will gain more opportunities. If you want to focus your training in the care of geriatric patients, you could train to be a geriatric aide. When you enroll for the training course, you will learn about topics such as dementia, mental health issues, and death and dying, which are not covered in the basic training. As soon as you complete the course, your name will automatically be entered into the North Carolina Geriatric Aide Registry. Unlike your NAR I, there is no expiration or need to renew your geriatric certification. To know more about being a geriatric aide, you can call the Geriatric Aide Registry at (919) 855-3969 during working hours.
Kinston is the county seat of Lenoir County. You can find this city in the state's Inner Banks region. According to the census of 2000, their total population at that time was around 23,688 people. This city once won the All-America City Award back in 2009. Kinston has a total area of 16.9 sq miles and a population density of 1,415.9/sq mile. Major roads that are serving this city include  US 70, US 258, NC 11, NC 58, and NC 55.
Examples of health care centers that you can find in the area include Seaboard Allergy & Asthma Clinic, Kinston Community Health Center Inc., Health Services Personnel Inc., Pulseline Inc., Carolina Residential Services, Milestone Child & Family Services, Precision Health Care Service, Waynesborough Psychological SE, East Cove Psychiatric Services, and many more. photo attribution: ufv