The certified nurse aide programs in Juneau, Wisconsin that are listed below offer the most recent and up to date classes that are approved by the state. For more information about signing up for medical care facility instruction, please call the number below.
CLEARVIEW LONG TERM CARE AND REHAB
199 HOME RD
JUNEAU, WI 53039
(920) 386-3400
One of the best ways to work as a healthcare provider is to train and become a nursing assistant. The state is currently looking for such workers since there has been a lack of entry-level professionals working in nursing facilities such as nursing homes. To work as a nursing aide you must: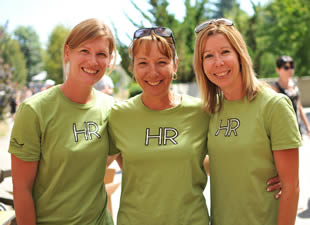 •    Be at least 18 years old;
•    Be physically and mentally healthy to take care of patients;
•    Have a high school diploma or a GED certificate;
•    Be free of any communicable diseases such as TB;
•    Successfully pass a state-approved NATP;
•    Pass the federal and state criminal background checks;
•    Pass the State Competency Evaluation Exam.
Nursing Assistant Training
Enrolling in a state-approved training program is the first step in becoming a nursing assistant. Nursing assistant candidates must equip themselves with the knowledge and skills to meet the individual needs of each patient. The best way to do this is by enrolling in a Nurse Aide Training Program (NATP). NATPs offer 120 hours of training which 32 of the hours are allocated for supervised clinical practice. Candidates will be supervised by registered nurses who completed Train-the-Trainer courses and are qualified to handle nursing assistant students.
Completing an approved training program is a requirement for qualifying for the State Exam. An advantage of training to become a nursing assistant is that there are different routes which you can take to become one. A nursing student who successfully learned the Fundamentals of Nursing and military-trained medics/corpsmen can immediately apply for the State Exam if they wish to become CNAs. Their training only allows them to take the exam once. If they fail, they'll have to enroll and complete a state-approved CNA program.
State Competency Evaluation Exam
The State Exam was designed to test candidates in their competence of both knowledge and skills. This exam is initially divided into a written test and a practical skills test. Candidates who have trouble reading can request an oral examination instead of the written test. This exam also follows the Americans with Disabilities Act and provides special accommodations for those who require them in taking the exam. All requests must be made upon application. Requests made on the day of the exam cannot be accommodated by the testing center. You can get the necessary forms by following this link: http://www.dhs.wisconsin.gov/caregiver/NATD/NrsAidTrgPrgInf.HTM.
In case of failure, each candidate is given three attempts to pass. These attempts are only valid within a year after completing his/her training. If a candidate fails to pass within the year or within the given number of attempts, then the candidate must complete another CNA program before he can reapply once more.
The Nurse Aide Registry
The NAR is a master list that contains all the names of individuals who were able to meet the federal and state's training and testing requirements. Employers will always check the status of their applicants on the Registry before hiring. If you wish to check your – or another's – certification on the Registry, you may do so by following this link: http://www.asisvcs.com/services/registry/search_generic.asp?CPCat=0750NURSE. You can contact the Wisconsin Nurse Aide Registry by calling toll free to (877) 329-8760 with any questions you have about enrollment requirements or certification qualifications.
This city is the county seat of Dodge County. It should not be confused however with Juneau County, Wisconsin. Juneau was founded by Metis Paul Juneau, son of Solomon Juneau, founder of Milwaukee. According to the last census, their total population was around 2,485 people. It has a total area of approximately 1.6 sq miles, where all of it is land. Its population density is 1,602.5/sq mile.
Examples of health care centers that you can find in the area include UW Health Partners Juneau Clinic, Care Wisconsin, Clearview Group Home, Schlitt Kelly, Archie Monument & Stone Inc., Health Center Dodge County, Juneau Terrace, Juneau Chiropractic Center, and Dodge County Human Services. photo attribution: ufv