The CNA schools providing classes for vocational students in Joplin, Missouri are shown to you in the list below. Call to learn more about the steps needed to qualify for the competency examination to become certified and able to work.
Franklin Tech
3950 Newman Road, Joplin, Mo 64804
417 659-4400
http://franklintechjoplin.com/
All those who want to become a nursing aide are required to take and pass the license exams. This also includes those nurse aides who are applying for reciprocity. One way to be eligible to take the exams is by completing a state-certified CNA training program. Nursing students who took up the Fundamentals of Nursing may also apply for the exams, so long as they meet the requirements.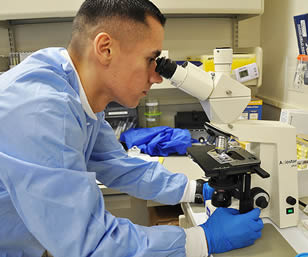 The license exams are composed of two parts. These parts are a written examination and a skills demonstration on the basic nursing skills and procedures, which will be randomly selected to be performed. To get a certificate and have your name entered on the Registry, you must be able to pass both exams.
If you underwent proper training and then challenged the license exams, you will be given 2 additional tries to pass the exams if you happen to fail on at least one exam. You will only be asked to repeat the exam that you failed in. There retakes must be done within 90 days from the time you took on the exams for the first time. For those who immediately challenged the exams by getting an authorization from the Office, they will only be allowed to take it once. If they fail, then they must enroll and complete a training program before they are allowed to retake the exams.
Those who have become certified are obligated to renew their status on the state registry every 2 years. This is accomplished by receiving work verification from your employer specifying that you have worked at least 8 hours in the capacity of a nurse aide. You should receive notification prior to your due date and will need to submit the information to the registry to remain actively certified to work.
This is a city that is a part of southern Jasper County and Newton County. You can find this city situated on the southwestern corner of the state. According to the latest census, their total population has reached up to  50,559, covering 31.5 sq miles. Its population density is 1,592.1/sq mile. It is considered the largest city in the entire county of Jasper.
The two major hospitals in the city are St. John's Regional Medical Center and Freeman Health System. Other health care providers in the area include Behavior Management Associates, St John's Mercy, College Skyline Center LLC, Koehler Greg Psychologist Ph.D., Abel Marc Doctor of Osteopathi, Preferred Family Healthcare Inc., Solutions Group Health Care, 32nd Street Surgery Center, Simmons Medical Clinic PA, and many more. photo attribution: armymedicine