The nursing assistant classes in Johnstown, Pennsylvania are provided in detail here. If you want to find out more about receiving instruction, you can contact one of the program facilities shown below.
Commonwealth Technical
727 Goucher Street,
Johnstown, PA 15905
(814) 255-8200
Greater Johnstown High School
222 Central Ave.,
Johnstown, PA 15902
(814) 533-5601
Greater Johnstown Area Vocational Technical School
445 Schoolhouse Road,
Johnstown, PA 15904
(814) 266-6073
The State of Pennsylvania does not allow any person to work for more than 120 hours as a nursing aide if they are not listed on the Nurse Aide Registry. The Nurse Aide Registry is a master list of all the people who are allowed to work in a Medicaid/Medicare health care center. Employers are required to check their applicant's credentials as nursing aides before hiring them by going to: https://www.pulseportal.com/.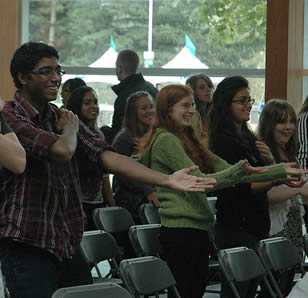 If you are going to become a nursing aide, then you will need to learn how to properly take care of the patients/residents. You need to enroll in a course that's approved by the state's Department of Education. Approved courses will teach you the necessary skills and knowledge, as well as how to properly interact with patients. Nurse aide training in the state lasts no less than 80 hours, of which 37.5 hours are allocated for supervised hands-on training. A course may last 3 to 4 months, depending on its schedule.
After completing your training, your next step is to apply for the CNA exams. You have up to 24 months to schedule a date to take the certification tests from the completion of your training. Taking these exams is the final step in becoming a certified nursing aide. If you pass both knowledge and skills tests, your name will be added to the Nurse Aide Registry and you will be given a CNA card.  You can get the application forms by either calling the American Red Cross at (800) 795-2350 or by going to www.pearsonvue.com.
Application forms must be sent with the exact testing fee ($102 for first-time takers) to:
American Red Cross
Competency Evaluation Program
1804 N. 6th St.,
Harrisburg, PA 17102
The ARC will send a letter of confirmation within 5 business days after they receive your application. If you do not receive the letter in the mail within 10 days, please call the ARC to confirm your testing status.
To help you better prepare for the exams, you can download a copy of the CNA Candidate Handbook from the Pearson VUE official website. This handbook contains detailed information regarding the exams. It also contains sample exams which you can practice on, as well as the complete list of all the skills that may come out of the exams.
A certified nursing aide from another state can gain entry into the NAR without the need for further testing and training. Interested nursing aides must have a valid certification and a clean record; applicants must not be listed on the Abuse Registry to qualify. The duration of the reciprocity process depends on how quickly an applicant's NAR can provide proof of certification. Those who are interested should contact the Pennsylvania Department of Health via Pearson VUE at (800) 852-0518.
This city is a part of Cambria County. It is a primary city of the Johnstown, Pennsylvania, Metropolitan Statistical Area. The city is located about 41 miles from Altoona and is east of Pittsburgh. Johnstown is also known as "Flood City" because of the 3 major flood incidents that happened in the past. According to the census of 2010, they have a total population of 20,978 people. The total are of the city is approximately 6.1 sq mile, where half of it is water.
Health care centers and facilities that are found in the area include Alternative Health Services, Tms Healthcare, Conemaugh Ambulatory Health Center, Memorial Medical Center Conemaugh Counseling Associates, Childrens Behavioral Health, Acrp Alternative Community Resource Program Inc., Family Based Mental Health & The Family Center, Alliance Medical Service, Johnstown Internists Inc., and Mental Health Programs. photo attribution: ufv