The CNA classes in Jersey City, New Jersey are all found here in detail. The list includes colleges, high schools, and community training centers that have been recognized by the state registry. Contact the school to learn more about their sign-up procedures and program requirements.
Hudson County Community College
870 Bergen Avenue, Jersey City, NJ 07306
(201) 360-4284
http://www.hccc.edu/
Workforce Advantage Nurse Aide Program
924 Bergen Avenue, Jersey City, NJ 07306
(201) 222-0901
http://www.workforceadvantageusa.com/
The job opportunities in the field of health are continuously rising. There are now a lot of people who are looking for different ways to enter it. The best option that they have is to become either a nursing assistant or a personal care assistant.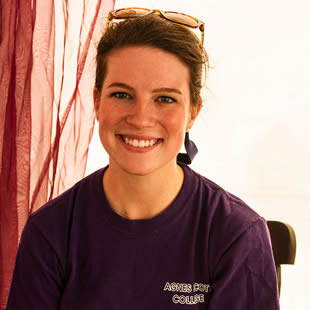 For those who want to become a nursing assistant, they will need to enroll in a 90-hour training facility that is authorized by the state to offer NATCEP. NATCEP curriculum is composed of different concepts such as psycho-social needs of the patients, physical needs, and the recreational, spiritual, and activity needs of the patients, which all have a theories and practical training. PCA training programs are for those who want to work in a personal care home. The training comprises a total of 85 hours, which are divided into 69 hours of theories and 16 hours of clinical duties.
After completing the training, the next step is to apply for the license exams. The exams for the state of New Jersey are handled by PSI, which is also the state-authorized independent company that is in-charge of maintaining the state's Nurse Aide Registry and Nurse Aide Abuse Registry. For any problems with a nursing assistant, you can call PSI at (609) 633-9087.
If you want to have an administrative role, you can train to become a nursing home administrator. To become one, you will need to attend a 100-hour seminar or course that will teach you information relevant to long-term care administration. When you apply to become one, you will need to send the necessary information and documentation to the Nursing Home Administrators Licensing Board.
Their regular mailing address is at:
PO box 358
Trenton, NJ 08625-0358
Like getting a nursing assistant or PCA certificate, you will also need to pass a computer-based exam, which is administered by the Professional Examination Service, to get your administrative license. PES is the testing company that is authorized by the NAB (National Association of Boards of Examination of Long Term Care Administrators.
The state of New Jersey allows nurse aides that come from other states to work in the state if they apply for reciprocity. They will have to pass the background check first and pass the necessary documents before they will be allowed to work.
This city is the county seat of Hudson County. You can find this city just across the Lower Manhattan. It is also called as "Chilltown" or "Wall Street West". With a total population of 247,597 during the last census, they are the 2nd most populous city in the state of New Jersey.
It has a population density of 16,736.6/sq mile. The total area of the city is estimated to be around 21.080 sq miles, where 6.2 square miles of it is water. Major road that you can use to get to this city include Interstate 78, U.S. Route 139 and State Route 440.
Health care facilities that are found in the city include Episcopal Health Services, NJ Mobile Acute Dialysis, Bridgeway Inc., Institute for Personal Growth, Hamilton Park Health Care Center, Pediatric Practice, Jae Medical Clinic, Elite Health Care, Maxim Healthcare Service Inc., Health Care Oas, Advance Healthcare Services, and Hamilton Park Health Care Center. photo attribution: jkd_atlanta