The registry licensed nursing assistant programs located in Jefferson, Georgia that are open for enrollment as of the making of this post are shown below. If you have any questions contact the school administrator to learn more.
Jackson County Comprehensive High School
441 Gordon Street,
Jefferson, GA 30549
(706) 367-2341
According to the state rules, you cannot become a nursing aide if you do not receive the proper training and education from a state-approved NATP. This rule is to continuously improve the quality of care that is given by the nursing aides of the state. It is very important that the nurse aides of Georgia are able to meet the hiring qualifications of the Medicaid healthcare facilities. All students who enrolled in these programs must be able to undergo classroom, lab, and clinical rotations. When they finish their training, they must have a minimum of 85 hours of training which must include 24 hours of clinical duties.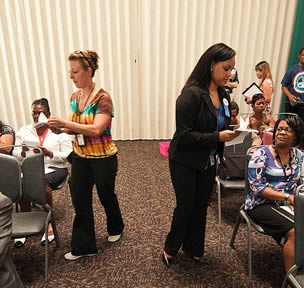 When students complete their CNA classes, they will become eligible to apply for the license exams. These exams are composed of a written exam and a knowledge demonstration on the basic competency skills. Since there is no partial passing of these exams, they must pass all the exams to get their license. If they pass the license exams, their name will be entered in the state's Nurse Aide Registry.
A license is an necessary to have if you want to work as a nursing aide. If you are already working, then you will be required to undergo the proper training and pass the license exams within 4 months from your hiring. Con tact the state registry for more details about requirements at (800) 414-4358 or (678) 527-3010.
Jefferson is the county seat of Jackson County. The city is well known for its recreation department. According to the census of 2010, their total population was around 9,432 people. It has a total area of 19 sq miles, where all of it is land. Its population density is estimated to be 201.3/sq mile.
Health care centers that you can find in Jefferson include Regional First Care, Jefferson Medical, Gwinnett Clinic, Jefferson Pain Clinic, Health Connection Inc., Professional Therapy Services, Jefferson Pediatrics, and many more. photo attribution: usdagov