The nurse aide training programs that meet state standards and are open in Jasper, Georgia are listed on this page. If you wish to pursue this health care occupation credential course, call one of the schools to learn more.
Grandview Health Care Center
618 Gennett Drive,
Jasper, GA 30143
(706) 692-6323
Heritage Healthcare of Jasper
Mailing address: P.O. Box 490, Jasper, GA 30143
Physical address: 1350 East Church Street  Jasper, GA 30143
(706) 253-2441
It is very important that the quality of care that is rendered by nursing assistants is of high-quality and is continuously improving. That is why the Department of Community Health has placed the GMCF to oversee all training programs and make sure that the CNA students are well trained. It is very important that when they finish their training, they will be able to meet the hiring qualifications of licensed Medicaid healthcare facilities.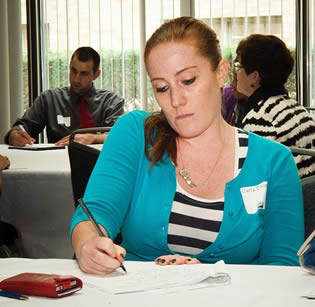 These programs that you choose from should be approved by the GMCF.  These programs take an average of 2 to 6 months to finish. It is important that all students who enroll in such programs undergo and pass the classroom, lab, and clinical rotations. The total number of hours that certified programs offer does not go below 85 training hours, which already includes 24 hours of clinical duties.
After they complete their training, their next step is to apply for and pass the license exams. To get their name entered in the state's Nurse Aide Registry, they must pass all the tests in the license exams. Once their name is entered, they should maintain this status to be eligible to apply for long-term work in any nursing facility.
Jasper is the county seat of Pickens County. It was named after General Andrew Pickens, who was once a hero of the Revolutionary War. According to the census of 2010, their total population was around 3,684 people. It has a total area of approximately 3.3 sq miles and has a population density of 656.7/sq mile.
Examples of health care facilities that you can find serving the city include Highland Rivers Center, Mountain Healthcare Inc., Grandview Health Care Center, Digestive Health Care of Georgia, Piedmont Mountainside Specialty, and many more. photo attribution: usdagov