Schools found in Ironton, Missouri that are currently open for enrollment and providing nursing assistant programs can be seen below. These courses all meet state standards and provide the appropriate amount of hourly classes. Contact the facility to get the latest sign-up details.
Arcadia Valley Career Tech Center
650 Park Drive, Ironton, Mo 63650
573 546-3907
http://www.avr2.org/ctc/
The completion of a CNA training program is one of the most important steps in becoming a nursing aide. While you are enrolled, you will be taught concepts that you will use to take care of the residents such as infection control, assisting in activities of daily living, performing emergency procedures, promotion of safety, and the promotion and respect of the resident's independence. To qualify for a class program you will need to be 18 years of age, free of any disqualifying convictions and not be listed on the EDL disqualification list.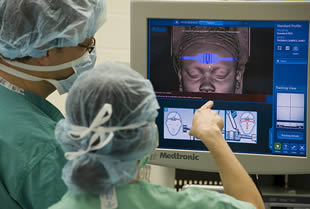 These training programs can be completed within 4-6 months. By completing a training program, you will be able to challenge the license exams and get your name onto the NAR once you pass both the written exam and the return demonstration of the basic nursing skills. For those who are already working as a nursing aide in a license facility, they will have to do this within 4 months from the start of their work.
If you were dismissed from your area of employment before you were able to complete the CNA course, then you will have 6 months to re-enter and continue a course. If you were not able to re-enter within 6 months, then you will have to start a course from the beginning. For more information, you can follow this link: http://health.mo.gov/safety/cnaregistry/faqs.php#cna9. You can also speak with an official representative of the MO Department of Health and Senior Services by phone by calling 573-526-5686, or by email at info@health.mo.gov.
This city is the county seat of Iron County. According to the last census, their total population has now reached up to 1,471 people. It is a few miles south of Belgrade. Ironton has a total area of approximately 1.4 sq miles, where all of it is land; its population density is estimated to be 1,083.2/sq miles.
Because this is a relatively small city, there aren't that much health care centers in the area. Examples of the health care centers that you may find there include Take Care Clinic at select Walgreens (866) 825-3227, Mineral Area Regional Medical Center (573) 546-6000, Can-Do (573) 546-5151, Steele III Henry F DO (573) 546-6000, Ironton Medical Clinic MD (573) 546-3434, and Valley Chiropractic (573) 546-7517. photo attribution: militaryhealth