If you want to enroll in certified nursing assistant classes in the town of Houlton, Maine you can find the available ones listed here. Each program has been screened and approved by the Maine registry and will allow you to qualify for the license exams upon completion.
Region Two School of Applied Technology
5 Bird Street,
Houlton, ME 04730
(207) 532-9541
http://regiontwo.mainecte.org/
(180 hour course)
Being a nursing assistant in Maine is a great way to enter the medical field and gain experience that will be useful in your health care career advancement. Nursing assistants gain basic experience while working under the supervision of a registered nurse. Workers are tasked with taking care of the patient with the use of the common procedures. They get to help the patient when it comes to their hygiene, nourishment, well being, and transportation.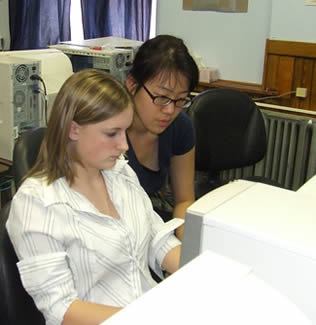 Becoming a nursing aide in Maine is not that difficult if you follow the guidelines set forth by the state. The first thing that you will need to comply with is to be able to enroll in state-approved CNA classes. In these courses, you will learn how to properly take care of the patients, and what different principles and concepts that will guide you. These courses are found all across the state being offered by different educational institutions. Examples of such institutions include technical colleges, high schools, as well as community training centers.
After you complete your training, you can then send in your application for the CNA competency exams. You will also need to send along some documents such as proof that you had completed a state-approved program, fingerprint cards, ID photo, as well as the payment for the exam fees. If you want to work for more than 4 months as a nursing aide, then you have to pass all the tests in the exam. Nurse aide license holders are also welcome to apply for work here if they wish. Before they are able to do that, they will have to apply for reciprocity. When applying, the most important thing that they must have is a valid license. They may also be required to provide other documents that may prove their training and education.
This town is a part of Aroostook County. It is also the county seat of Aroostook County. This town is sometimes called as "Shire Town". You can find that the Meduxnekeag River flowing though the town. According to the census of 2010, their total population had reached up to a total of 6,123. Its population density is estimated to be 166.8/sq. mile. The total area of this town is approximately 36.8 sq miles, where all of it is land. A major road that you can access to get to this town is Interstate 95.
Health care providers that you can find in the town include Houlton Outpatient Specialty Clinics, Madigan Home Health Care, Allies Inc., Katahdin Valley Health Center, Aroostook Home Health Services, Aroostook Mental Health Services Inc. – Clinics, Gardiner Health Care Facility, and many more. photo attribution: extraketchup