The nursing assistant schools enrolling applicants for classes in Hickory that are shown on this page offer the most current North Carolina approved courses. Call the phone number provided below for additional details about class schedules, training curriculum, requirements, and tuition fees. Students must enroll in an approved program to be eligible for the license exams.
Catawba Valley Community College
2550 US Highway 70 Southeast,
Hickory, NC 28602-8302
(828) 327-7000
http://www.cvcc.edu/index.cfm
If you want to work in a nursing home, you will need to get your name entered on the North Carolina Nurse Aide I Registry. All nursing aides who work in a nursing home are required to be on this list. Aside from nursing aides, registered nurses, licensed practical nurses, and medication aides are also found on this list.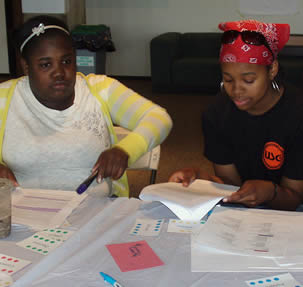 There are different ways to become a nursing aide. If you do not have any experience taking care of a patient whatsoever, you are required to enroll in a nursing aide training program that is approved by the Department of Health and Human Services. These training programs can be found in nursing homes, training centers, hospitals, high schools, and private institutions.
To be approved by the DHHS, the training program must not offer a program that has training hours below 75 hours. Training consists of lectures, laboratory skills work, and actual practical duties. As a nursing aide student, you will be taught in infection control, promotion of safety and independence, communication techniques, and the basic tasks that registered nursed delegates to nursing aides. For a more detailed list on the different tasks, you can follow this link: http://www.ncbon.com/content.aspx?id=826.
By completing a state-approved training program, you will become eligible to take on the competency exam. With the new online application set-up by Pearson VUE, you will be the one who is in charge of scheduling the date of your exam. You must be able to pass the exam within 2 years after completing training, or within 3 attempts, whichever comes first. While waiting to take the exam, you are allowed to work in nursing home as a nursing assistant for 4 months.
If you have any problems or questions regarding how to become a nursing aide in the state of North Carolina, you should download a copy of the North Carolina Nurse Aide Candidate Handbook at http://asisvcs.com/publications/pdf/073400.pdf.
This city is situated in Catawba County. It is a part of the Metropolitan Statistical Area. As of the 2010 census, their population had grown up to 40,010 people. Hickory has a total area of approximately 28.1 sq miles, where all of it is land. It has a population density of 1,326.1/sq mile.
Health care centers that you can find within the area include Urgent Care Of Mountain View, Urgent Care Of Mountain View, Piedmont Urgent Care Of North Carolina, Bowen Primary & Urgent Care, Catawba Valley Imaging Center, Medical Arts Clinic, Hickory Orthopedic Center PA, Pregnancy Care Center Of Catawba Valley, Vein And Wound Treatment Center, and Joint Replacement Specialists PC. photo attribution: create-learning