The certified nurse aide training programs that are available in Hershey, Pennsylvania for enrollment are shared here in detail. To find our more about taking state approved classes, please call the number listed below.
Milton Hershey School
820 Spartan Lane,
Hershey, PA 17033
(717) 520-2000
The demand for nurse aides in Pennsylvania is constantly high. Recently, this demand has increased due to the increasing number of elderly in the population. Being a nurse aide in this state has plenty of advantages and rewards.  If you plan to become one, then it is best that you know what the requirements to become a CNA are.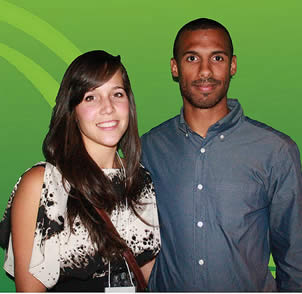 The first thing that you need to qualify is your age; you need to be at least 16 years old to be employed as a nurse aide. You also need to be certain that you are free of any exclusionary convictions so you can pass the background checks for criminal records. Passing the criminal background checks is necessary to enroll in a class.
CNA courses prepare would-be nurse aides for the different challenges that await them in the clinical area. When enrolled in a course, you will be spending most of your time in the classroom for theoretical coursework and in the clinical area for your hands-on training. Through both theory and practical training are done at the same time as; nurse aide students are required to spend 16 hours learning about infection control, safety and emergency care, medical terminologies, roles and responsibilities, and interpersonal skills. A training course, depending on its schedule, may take around 12 to 16 weeks to complete.
By completing a certified training course, you will become eligible to apply for the CNA exams. You are allowed up to twenty-four months from completing your classes to finish the exams. Taking these tests are the final challenge you need to face before you become a fully certified nurse aide. The CNA exams are divided into a 2 hour written (oral) exam and a manual skills demonstration. Candidates must pass both exams within two (2) years after completing their training. A candidate who fails to pass both tests within the two year period is required to complete another course before he or she can reapply and retake the exams. To find a license exam testing location you can call the American Red Cross at 1-800-795-2350.
The names of those who pass both tests are placed on the Pennsylvania Nurse Aide Registry. This registry holds all the names of people who are allowed to work as nursing assistants in a Medicaid/Medicare nursing facility within the state. As a sign of proof, nurse aides who are on the NAR are given a Registry Card, which they can use when they apply for work. This card must not be tampered in any way; tampering with it may jeopardize a workers status on the NAR.
Entry onto the registry is granted for a period of twenty-four months. During this time certificate holders are eligible to work and will need to do so for at least one, eight hour shift to remain in good standing for each twenty-four month period. Once on the NAR, it is the responsibility of the nurse aide to keep his record updated. The registry must be informed if the nurse aide has changed his or her name, address, or social security card. Failing to inform the registry of the change can endanger one's status on the NAR. To update one's records, please visit www.pearsonvue.com.
If you have any questions regarding the nurse aide certification process, please call the American Red Cross or ARC at 1-800-852-0518. You may also request a Candidate Handbook, which contains detailed information regarding the CNA certification process. If you have additional questions about the registry requirements you should contact Pearson VUE at 1-800-852-0518.
This is a CDP that is located in Dauphin County. It is located in the Township of Derry. This community is well known for being the birthing place of the famous Hershey's chocolates, which has made their motto into "The Sweetest Place on Earth". It is also known as "Chocolatetown, USA". The community is only a few miles from Harrisburg and is included in the Harrisburg–Carlisle Metropolitan Statistical Area. As of the latest census, their total population had reached up to a total of 12,569 residents. The CDP has a total area of approximately 14.4 sq miles, where less than 1 square mile of it is water.
The health care providers that are located in the area include Advocacy Alliance, Hershey Outpatient Surgical Center, Psychological Health Affiliates LLC, Wasserotts, Gordon Kevin C Certified Physicians, Partner's In Women's Healthcare PC, Endoscopy Center of Central PA, Curtin Paul, and many more. photo attribution: ufv