The nursing assistant training centers that are available for enrollment in Hermitage, Pennsylvania are listed here. If you know of other programs that are approved by the state of PA, please send them to us and we will add them to our list.
Health Link Services
2921 East State St.,
Hermitage, PA 16148
(724) 981-5525
The State of Pennsylvania is a wonderful place to work as a health care provider. The demand for nursing aides in this state has always been high. This demand is continuing to increase as the number of elderly in the population also increases. If you were planning on becoming a nursing aide, then now is the time to do so.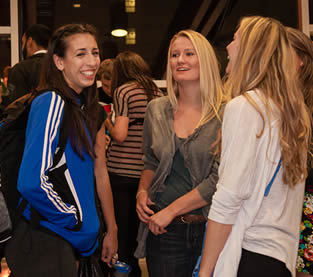 What you need to be a nursing aide
Only certified nursing aides are allowed to work full-time in certified long-term care facilities. Every employer is required to check if their applicant is certified or not by going online to www.pulseportal.com or by calling the Nurse Aide Registry at (800) 852-0518.
How to get certified
Step 1: Passing background checks
If you have been a resident of Pennsylvania for the last 2 years, then you need to request for a Pennsylvania State Criminal History Record Information or PA-CHRI. You need the check results to get accepted into a certified training program. While waiting for the results you may work as an non-certified nursing aide if you have a job offer from a certified nursing facility.
Step 2: Enrolling in a CNA School
Once you pass the background checks, your next step is to enroll in a training school that's approved by the state's Department of Education. It is very important that you only enroll in a program that's certified so that you can proceed to the next step. Approved training curriculum consists of a minimum of 42.5 hours of lectures and 37.5 hours of supervised clinical practice. Both theory and practical training are taught at the same time. In an instruction program you will be taught different subjects like the basic nursing skills, emergency procedures, patients' rights, and many more skills you will use while employed.
Step 3: Apply for the CNA exams
The exams in this state are conducted by the American Red Cross. Applicants must send their application forms and the payment fee of $102 (for first-time takers) in one envelope to:
American Red Cross
1804 N. 6th Street,
Harrisburg, PA 17102
If you have any questions or need help completing the application forms, feel free to contact the ARC at (800) 795-2350.
Requesting for Special Accommodations
The CNA exams comply with the provisions of the ADA. Applicants who need special accommodations can request for them upon application. Applicants can see the steps to follow the accommodations requests by going to www.pearsonvue.com/accommodations. Applicants may be required to provide supporting documentation of their disabilities.
Rescheduling/Cancellation
All payments are permanent and non-refundable. Applicants who suddenly become unavailable on their scheduled exam date are required to call the ARC no less than 3 business days before the exam date to re-schedule. If an applicant calls on time, he may re-schedule for no extra fees.
Step 4: Taking the CNA Exams
Exam takers must arrive at the testing area at least 30 minutes before the start of the exams. Latecomers are no longer allowed to enter the testing area and take the exams if they arrive late. Testers must also bring along with them two (2) valid identification cards for the pre-exam check-ins and their social security number. To find the closest testing facility you can call  the American Red Cross at 1-800-795-2350. Often testing locations are held in the locations that you took your school training.
The Nurse Aide Registry
If a candidate passes both tests, then his or her name will be entered on the Nurse Aide Registry. The NAR will also send a Registration Card, which can be used to show proof of certification, within 3 weeks after passing. This card will only be valid for 2 years. Certified nursing aides must renew their certification to keep their eligibility to work. To remain eligible to work you must submit work verification of at least eight hours on the job for each two year period. To get more information about CNA requirements you can contact the company that handles registry questions named Pearson VUE at 1-800-852-0518.
The city of Hermitage is a part of Mercer County. This city was once known as Hickory Township. The area was fist settled back in 1796 but the community was incorporated only in 1832 from parts of the nearby township. As of the latest census, their total population had reached up to a total of 16,220 residents. It has a total area of 29.6 sq miles and a population density of 548.3 / sq mile.
Health care centers that are found in the area include Advanced Health Services, Healthcare Enterprises, All About Life, Regional Cardiology Assoc, Hearing Healthcare Associates, Psychological Counseling & Consulting Services, The Primary Health Network, Buhl Farm Community Health Center, Dialysis Clinic of Hermitage, Community Counseling Center – West Central Center for The Deaf, and many more. photo attribution: ufv