The certified nursing assistant training centers in Hanover, Pennsylvania are being shown on this page. If you have any inquiries, you can call them or go to the address during working hours.
Hanover Hall Nursing Assistant Program
267 Frederick Street,
Hanover, PA 17331
(717) 637-8937
Homewood Retirement Center at Plum Creek
425 Westminster Ave.,
Hanover, PA 17331
(717) 637-4166
The Nursing Home Reform Act requires a nurse aide working in a federally approved long-term care facility to be listed on the Nurse Aide Registry and have an active certification. Employers must verify each of their applicants before hiring them as full-time workers.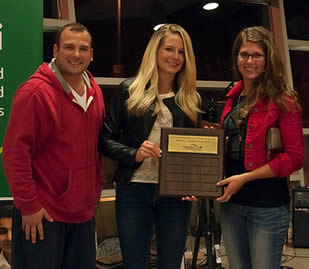 First of all, one must be at least 16 years old to be employed as a health care provider in Pennsylvania. Secondly, you need to be free of any exclusionary charges in order to pass the mandatory criminal background checks. These checks are a requirement to be accepted into a certified CNA school. Lastly, if you have never been certified as a nurse aide before, then your only option to become certified is by passing the National Nurse Aide Assessment Program Exam or NNAAP exam.
The successful completion of a state-approved training program will qualify you for the NNAAP exams. Nursing students and graduates, as well as registered nurses, who wish to work as nurse aides are allowed to skip the training requirements and immediately apply for the exam if they can provide proof of their education and training within the last 2 years.
CNA programs are required to last at least 80 hours. These hours are divided into lectures and supervised practical training. The practical portion of the training must be at least 37.5 hours and must be done concurrently with the classroom and laboratory instructions. Students will learn about infection control, mental health, human anatomy, communication techniques, interpersonal skills, and basic nursing care skills like taking and documenting vital signs.
You can apply for the NNAAP exams once you complete your training. This exam consists of a multiple-choice knowledge test and a random skills exam. You are permitted to three attempts to pass both tests within 24 months after completing your training. If you use up all your attempts or fail to pass within 2 years after completing a training program, you will be required to undergo retraining before you can reapply. To find the nearest testing locations you can call the American Red Cross at 1-800-795-2350. If you have questions about certification eligibility requirements you can contact Pearson VUE at 1-800-852-0518.
The names of the candidates who can pass both tests will be placed on the Nurse Aide Registry. Once their names are on the NAR, they will be allowed to work in federal long-term care facilities within Pennsylvania. If they wish to work in another state, then they can transfer their certifications if the state they are transferring to offer reciprocity to CNAs.
It is vital that the NAR knows your current address to ensure that you will receive any important documentation regarding your continuation of enrollment on the NAR. The Department of Health will mail a notification of continued enrollment no less than 3 months prior to your certification's expiration. Despite the early notice, it is still the responsibility of the nurse aide to renew his or her certification on time.
Once a CNA's certification has lapsed, he will not be allowed to continue working in a health care facility that receives Medicare/Medicaid reimbursements. Workers with clean records and certifications that have not lapsed for more than 2 years can reactivate their status as certified nurse aides by retaking the NNAAP exams. They will only have one attempt to pass. Failure means that they must start all over from the beginning and retrain.
This borough is a part of York County. It is located just a few miles south of York. The town is situated and belongs to a well productive agricultural region. The city is sometimes referred to as Black Rose Community, Rogue's Roost, and Snack Capital. According to the latest census, their total population was at 15,289 people. They have a total area of 3.7 sq miles and a population density of 3,982/sq mile. Major highways that are serving this city include State Routes 116, 194, 216 and 94.
There a bit of health care providers that you can avail in the city, they include Express Care, Adams-Hanover Counseling Services Inc., Action Line For Life, York-Adams Mental Health Retardation Program, Occupational Health & Safety Services Inc., GE Healthcare, York Adams Pain Specialists, and many more. photo attribution: ufv