You can join nurse aide training in Hannibal, Missouri to get skills experience useful for passing the competency examination and become licensed to work. Classes that are approved are shown below and are open for enrollment at this time. Contact a program administrator to get further specifics about their requirements.
Hannibal Career & Technical Center
4550 Mcmasters Avenue,
Hannibal, MO 63401
573-221-4430
http://www.hannibal.k12.mo.us/
To be able to work as a nursing assistant, you must have a CNA certification. A certification is only given to those who are able to pass the federal and state requirements and get his name on the NA Registry. The only way for you to get your name there is by challenging and passing the license exams.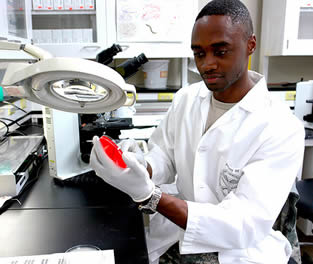 For those who are already working as an uncertified nursing assistant, they will need to undergo proper training and take the exams within 4 months from the start of their work. During that time, they will only be allowed to perform skills/procedures that they have taken up in training and they have been found competent in. While not being certified, the hiring facility will have to take responsibility of their employee.
The license exam is not only limited to those who underwent previous training. Nursing students may also apply if they wish to have a career as a nursing assistant, provided that they are able to meet the requirements. To be approved to take the exams, they must provide a copy of their transcripts showing that they took up the Fundamentals of Nursing and clinical rotations and have passing grades. They will also ask for other personal information such as contact numbers, address, and a copy of the applicant's social security card.
This city is a part of both Marion and Ralls counties. You can find this city at the intersection of Interstate 72 and U.S. Routes 24, 61, and 36. It is also just a few miles northwest of St. Louis. It is also part of the Hannibal Micropolitan Statistical Area. As of the 2010 census, their total population has reached up to 17,606. Hannibal's total area is approximately 15.1 sq miles. It has a population density of 1,215.2/sq mile.
Health care centers that you can find in the area include Omega House 1, Imhof Kevin B DO, Pyramid Home Health Services, Community Health Center, Family Planning Center of Necac – Corp, Hannibal Regional Medical Group – Wolber, Quincy Medical Group, Ileen's Needle Nook, Northeast Missouri Ambulatory Surgery Center, Levering Regional Health Care Center, and Hearing Health Care Associates. photo attribution: armymedicine