The certified nurse aide courses that are found in schools within Hankinson, North Dakota are all listed here. If you know of different facilities that are available in the area, you can contact us and we will add them to the list below.
St. Gerard's Community Nursing Home
613 1st Avenue SW,
Hankinson, ND 58041
(701) 242-7891
If you are planning on becoming a nursing aide in North Dakota, you should enroll in a CNA training program. According to the Federal law, anyone who wants to start a career as a nursing aide must be able to complete the required testing and training. The aspiring trainee must be able to complete a state-certified CNA class. To complete a program, the trainee must meet the required 75 hours of training, which can normally take 5 to 8 weeks to complete, depending on which class he enrolls in.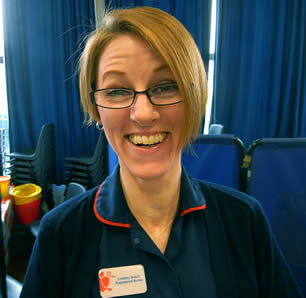 To ensure that the students will receive the proper education and training, the Department of Health has standardized a training program that must be followed by a program in order to be certified. The DOH has set several manuals that must be taught during the course of the program, although each program may rearrange the order of which they will teach each manual. If you want to certify a training program, you can download a copy of the application forms from this link: http://www.ndhealth.gov/hf/PDF_files/Nurse_Aide_Training_Program_Application_for_Approval_-_10-01-09.pdf.
If you complete the program, you can then apply for the state exams. You must also pass the routine background check the you will be required to undergo. If you pass the state exams and get your license, you will have to renew your license every two years.
A training program may also conduct by the competency evaluation exam if they apply to do in-facility testing. If they do so, the facility must be able to provide the necessary equipment and the space needed to conduct the exams. If a facility gets approval for in-facility testing, the nurse aide evaluators who will conduct the examination will still come from Pearson VUE. Any NA instructor may not evaluation his/her own students to avoid any form of bias.
For residents of North Dakota, Louisiana, and California, Pearson VUE is able to provide the results immediately after being faxed and scored. If there are problems, then the exams must be mailed to the Pearson VUE office for manual checking. The reports for the scores are sent to the candidates within a week.
To work long-term in a nursing facility as a nursing aide, you must have your name entered on the state's NAR. Another way of getting it there is by applying for reciprocity. If a certified nursing aide applies for reciprocity, he/she must have an active status or license and be able to pass the background checks for criminal records. Having records of abuse, negligence, and misappropriation of a patient's property that occurred in the healthcare facility, may prevent one from working as a nursing aide in North Dakota.
This ciy is a part of Richland County. It is also included in the Wahpeton, ND–MN Micropolitan Statistical Area. As of the latest census taken in the area, their total population had reached up to a total of 919 people. The total area of the city is estimated to be around 1.59 sq miles and their estimated population density is 576.9/sq mile.
Examples of health care providers and centers that are located in the city include Take Care Clinic at select Walgreens, Essentia Health-Hankinson Clinic, Hankinson Medical Arts Clinic, Innovis Health, DNA Paternity Testing Centers, Dakota Clinic-Hankinson, and a few more. photo attribution: bowbrick