The nurse aide class programs in Grove City, Pennsylvania are all shown on this page. If you know of other state approved training that is being offered, please contact us and we will add it to the page.
Grove Manor Nursing Assistant Program
435 North Broad St.,
Grove City, PA  16127
(724) 450-4200
Trinity Living Center
400 Hillcrest Ave.,
Grove City, PA 16127
(724) 458-9501
Anyone who wishes to work in Pennsylvania as a nurse aide must undergo proper training. Since the patients' health is always the priority, it is important that every healthcare provider knows how to properly take care of the patients. To become certified to work you must be able to complete requirements set by the state of Pennsylvania.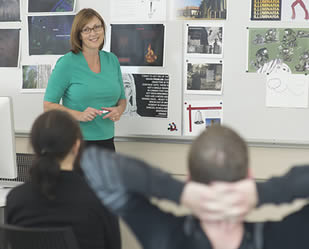 One of the requirements is to complete a CNA training program. The program will be divided into lectures and clinical duties. All programs in Pennsylvania are required to offer at least 80 hours of instructions. It can take around 3 to 4 months to complete. If you don't want to spend that much time, then you should enroll in the American Red Cross CNA program. The ARC program is approved by the Department of Education, which will guarantee that you'll be able to proceed to the next step of becoming a nursing assistant.
To get into an ARC program you must pass a reading test, attend the mandatory orientation session, clear the criminal background checks (federal and/or state levels), complete a physical examination with a 2-step Mantoux test, be at least 16 years old, be physically able to move or lift 35 to 50 pounds. To schedule for the mandatory orientation, please call the ARC at (215) 405-8536.
By completing an approved training program, you will become eligible to apply for the NNAAP exams. This is a two part examination that consists of a written test and a manual skills evaluation. Taking the NNAAP exams is the final step you need to take to become a certified nurse aide. If you feel that you still need time to prepare, you don't have to worry since all nurse aide candidates have 24 months after completing their training to take and pass the exams.  If you fail to pass both tests within the 24-month period, then you will have to start from the beginning and undergo retraining.
Nursing students and graduates are allowed to apply for the NNAAP exams directly if they can provide proof of their education and training. To qualify, they must apply within 2 years after they completed the Fundamentals of Nursing from a certified nursing school. Those who are interested should call the Department of Education at (717) 772-0814 and ask how they can get an Authorization to Test. You can get more details about the registry by calling Pearson VUE at 1-800-852-0518.
The results of the NNAAP exams are leased on the same day if there are no technical problems. If a candidate passes both tests, his/her name will be entered into the Nurse Aide Registry and will be given a certification. A certified nurse aide can make around $20,000 to $30,000 a year; and can continue to make that much so long as their names remain on the NAR. To do this, a certified nurse aide must renew his registration on the NAR every 2 years of working as a paid CNA for at least one day. Nurse aides can go visit www.pulseportal.com to renew their registrations online.
This is a borough that is located in Mercer County. You can find this community about 50 miles north from Pittsburgh. The community has been nicknamed as "Crossroads of the East". Grove City is a part of the Youngstown–Warren–Boardman, OH-PA Metropolitan Statistical Area. According to the census of 2000, their total population had reached up to a total of 8,024 people with a population density of 3,025.7 / sq mile. The total area of Grove City is approximately 2.7 sq miles, where all of it is land.
The health care clinics and facilities that you can find serving the community include Burke Counseling Services Inc., Family Healthcare Partners, Grove City College – College Health Center, Dialysis Clinic of Grove City – United Community Hospital, Grove City Medical Center – Community Relations, Rural Mental Health Associates, Healthcare Solutions, and Natural Options Massage & Health Care. photo attribution: ufv