The facilities providing nursing assistant programs in Greenwood, Indiana that are currently listed on this page are all the open courses you can enroll in. To get additional information about their requirements, please call or go to their address during working hours.
Central Nine Career Center
1999 US 31 South,
Greenwood, IN 46143
(317) 888-4401
www.central9.k12.in.us/
There are a number of things that you need to do before you are able to become a nurse aide in Indiana. First on the to-do list is to find a state-certified training program to enroll in in order to receive the proper education and training. Before you are allowed to handle any patients, you need to learn how to properly do so. Because of the high demand for nurse aides, you can find nurse aide training programs almost anywhere in the country. These programs are offered by different educational and training facilities.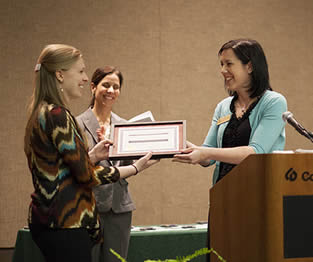 When you enroll in a program, your time will be divided into lectures on the different concepts of the Fundamentals of Nursing, skills training on the basic nursing skills, and clinical duties. The state requires that the programs curriculum must have at least 75 hours of clinical duties and 30 hours of classroom instruction. When the students are in the clinical area, they will be placed under the care of a qualified registered nurse or another member of the healthcare team.
After you complete your training, you can then apply for the final license exams. This is the only way for you to be able to get your name entered in the state's Nurse Aide Registry. Once there, you will need to maintain it so that you will be eligible for work in any part of Indiana. If you have finished your training in a different state or even in a different country, you may still become a nursing assistant in the state of Indiana. If you have completed the required number of hours of training you can then apply for reciprocity. During your application, they will do a small background check on you. You cannot apply for reciprocity if you have a criminal case or are not in good standing with the state that you came from.
This city can be found in Johnson County. According to the 2010 census, their total population was around 49,791 people. Its population density is estimated to be around 3,480/sq. mile. The total area of this city is approximately 21.23 sq. miles, where all of it is land. You can find this city situated along U.S. Route 31 and Interstate 65. It just borders the city limits of Indianapolis.
Examples of health care facilities that can be found in Greenwood include Community Health Network Medcheck, Combs Chiropractic Clinic Inc., Dialysis Institute of Greenwood, Saint Francis Hospital & Health Centers, Methodist Medical Group Pharmacies South, The Hearth At Stones Crossing, Williams Brother Healthcare Pharmacy, Pediatrics of Greenwood, Valle Vista Health System, Great Lakes Institute for Neuropsychology and Behavioral Health, Maxim Healthcare Services, Healthcare Therapy Services, and many more. photo attribution: codnewsroom