The certified nurse aide classes located in Greenville, PA are all shown here on this page. If you have any questions about taking an instruction program, you can call the schools below.
St. Paul Homes
339 East Jamestown Road,
Greenville, PA 16125
(724) 588-7610
White Cliff Nursing Home
110 Fredonia Road,
Greenville, PA 16125
(724) 588-8090
The OBRA of 1987 requires all aspiring nursing assistants to undergo proper training and be registered in a state's Nurse Aide Registry before working as a permanent employee in any long-term care facility that receives Medicare or Medicaid reimbursements. By reading on you'll find out what it takes to become a certified nursing assistant in the State of Pennsylvania.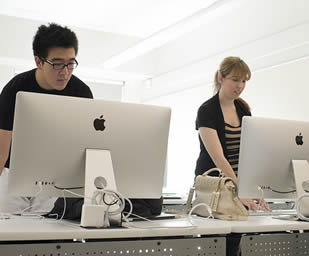 Criminal Background Checks
Pennsylvania residents who have been living in the state for at least 2 years are required to get a Criminal History Record Information if they wish to become nursing assistants. Passing the background checks for criminal records is a requirement to get accepted into a CNA school. If an applicant has not been around that long, he is required to undergo federal and state checks to enroll in a program.
Fees:
State- $10
FBI Checks- $28.75 (subject to change)
Rules on working without an NA certification
To actually work in Pennsylvania, you must be at least 16 years old. In-state residents are allowed to work for 30 days while waiting for the PA background check results. However, they are not allowed to start training unless they get the results back. Out-of-state residents may work for up to 90 days for the FBI background checks take longer to get.
CNA Training
Nursing assistant training consists of theoretical coursework and supervised clinical practice. Both parts of the training program are taught at the same time; although students will need to spend 16 hours in the classroom to learn important nursing skills and concepts before they take care of the patients. Training schools are required by the state to offer no less than 80 hours of instructions. When enrolling you should make sure that the training course is approved by the state's Department of Health. Completing a training program is a requirement for you to be able to apply for the state exams.
You can look for suitable programs offered by any of the following:
–    Nursing homes
–    Assisted living centers
–    Long-term care institutions
–    Hospitals
–    Community colleges
–    Technical and vocational schools
–    Government organizations
–    Rehabilitation clinics
National Nurse Aide Assessment Program Exam
After you have finished your course you are provided two years to pass the state NNAAP exams. The exams are frequently offered at local American Red Cross locations, colleges, and nursing homes. You can contact the American Red Cross at 1-800-795-2350 to find a testing location near you.
The NNAAP exam is the final challenge that you need to take to become a certified nursing assistant. This exam is divided into two parts, which will test your knowledge and skills of being a competent nursing assistant. The first part is the 2-hour written (or oral) exam while the 2nd part is the manual skills demonstration. If a candidate passes both parts, then his or her name will be entered into the Nurse Aide Registry.
The Nurse Aide Registry
This is a complete list of all the names of persons who were able to meet federal and state training and testing requirements. Names on the NAR are only kept for up to two years. If you wish to remain on the registry and keep your eligibility to work in a certified health care facility, you need to renew your certification on time. The NAR will send you a notice at least 90 days before your certification's expiration as a reminder of what you have to do.
The state requires certified nursing assistants to work for compensation for at least 8 consecutive hours. The working hours must have been done while under the supervision of a registered nurse to qualify. Private work or working in a doctor's office will not qualify a CNA for renewal. To renew on-line just visit: www.pulseportal.com
Greenville is located in Mercer County. It is situated just along the Shenango River and is located in between Pittsburgh and Cleveland. This borough is a part of the Youngstown–Warren–Boardman, OH-PA Metropolitan Statistical Area. According to the latest census, their total population was about 6,380 residents. They had a population density of 3,038.1 / sq mile. The total area of Greenville is approximately 2.1 sq miles, where all of it is land.
There a are a few health care providers that can be availed in the borough, they include Greenville Community Health Center, Hearing Healthcare Associates, Stat Medevac, Behavioral Health Associates, Greenville Medical Center, Caimano Paul E DO, and Mccrillis Lynne DO. photo attribution: ufv