The nursing assistant schools that are available for enrollment in Greensburg, Pennsylvania are listed here. If you know of a class that is state approved and not listed here, you can submit it to us and we will add it to the page.
Greensburg Care Center
119 Industrial Park Road,
Greensburg, PA 15601
(724) 836-2481
Hempfield Manor
Rd #6, Woodward Dr.,
Greensburg, PA 15601
(724) 836-4424
Mt. View Specialty Care Center
R.D. #7,Sand Hill Rd.,
Greensburg, PA 15601
(570) 341-0050
Redstone Highlands Health Center
6 Garden Center Drive,
Greensburg, PA 15601
(724) 832-8400
St. Anne Home
685 Angela Drive,
Greensburg, PA 15601
(724) 837-6070
Westmoreland Manor
2480 South Grande Blvd.,
Greensburg, PA 15601
(724) 830-4022
Every aspiring nurse aide candidate is required to successfully complete a state-certified CNA class. Classes help ensure that new nurse aides are properly trained and are knowledgeable about the important nursing concepts that can be used when taking care of different patients. The program should be state-approved by the PA Department of Health. You must also be at least 16 years old and physically fit to take care of the patients. You will also have to undergo a routine background check conducted by both the federal and the state.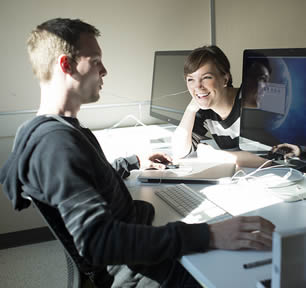 During the CNA training, students learn various basic nursing skills such as taking vital signs, assisting in catheterization, feeding through NGTs, and do proper documentation. Students get to help residents with their activities of daily living, such as bathing, toileting, dressing, exercising, ambulation, and many more. Students will also be taught various nursing concepts that are important in taking care of the residents, such as infection control, communication skills, mental health, and patients' rights and independence.
Training programs in the state take at least 80 hours to finish. As soon as a nurse aide candidate successfully completes his or her training, he/she will be allowed to submit the application forms for the CNA exams. The application forms are usually given by the CNA Instructor at the end of the training program; however, if you do not get one, then you can download a copy from www.pearsonvue.com or request a copy from the American Red Cross by calling them at (800) 795-2350.
Taking and passing the exams is the final challenges that one must pass to become a full-time nurse aide. Candidates have 24 months after completing their training to pass the examinations. The tests are composed of a multiple-choice knowledge test and a random practical skills demonstration. Candidates who have managed to pass both tests will have their names entered on the Nurse Aide Registry. Names are listed on the registry for a period of 24 months. If you want to find out more about registry requirements call Pearson VUE at 1-800-852-0518.
The Nurse Aide Registry contains all the names of nurse aides who have met the training and testing requirements. Only nurse aides whose names are on the registry are allowed to work as full-time employees. Every employer is required to verify every applicant's certification through the NAR before hiring them. To check your status on the registry, just visit www.pulseportal.com and enter your registration number or complete name.
A certified nurse aide who comes from another state can enter the PA-NAR by applying for out-of-state endorsement. Reciprocity allows them to transfer their credentials and practice in a state that offers reciprocity to CNAs from other states. Applicants must have a clean record and an active certification to qualify for reciprocity. All applicants through this certification route are still required to get federal and state background checks, just like everybody else.
Greensburg is the seat of government for Westmoreland County. This city is a part of the Pittsburgh Metro Area. Incorporated on February 9, 1799, it was named after Nathanael Greene, who was a major general during the Revolutionary War. The city can be found just southeast from the city of Pittsburgh. As of the last census, their total population had reached up to a total of 14,892 people. They have a total area of approximately 4.2 sq miles and a population density of 3,746.1 people per square mile.
The Excela Health is included in the top three biggest employers in the city. Other health care clinics that are serving the city include Bio-Medical Applications of Greensburg Inc., Latrobe Hospital – Quikdraw Plus Diagnostic Testing, Community Alternatives Inc., Southwest Behavorial Care Inc., Valor Health Care, Physicians Specialty Services, Laurel Surgical Associates, Premier Health Solutions, and many more. photo attribution: ufv