The nursing aide training programs that are available for enrollment in Green River, Wyoming as of the making of this page are found here. School programs must provide the required amount of instruction and be recognized by the state to qualify you for testing. To learn more call the number listed.
Castle Rock Nursing Home
1445 – Uinta Drive, City
Green River, WY– 82935
(307) 872-4600
The first step in becoming a nursing assistant in Wyoming is enrolling in an approved training program. CNA programs in this state offer a minimum of 75 hours of classroom/lab instructions and 16 hours of supervised clinical practice. All programs should last at least 105 hours. Training usually lasts from about 4 to 24 weeks depending on the program you choose. You can find suitable training programs that are approved by the state's Department of Healthy through any of the following: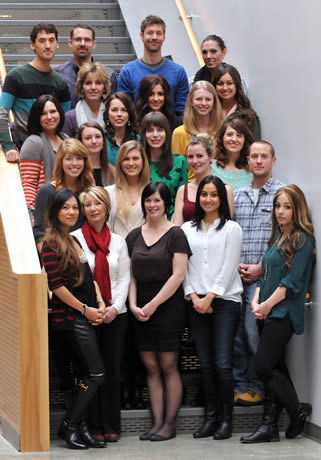 –    Hospitals
–    Nursing homes
–    Assisted living centers
–    Community colleges
–    Long-term care facilities
–    Vocational schools
–    Technical colleges
–    Rehabilitation clinics
Completing an approved training course is a necessary step in qualifying for the NNAAP exam. Taking this exam is the final challenge before you can get a CNA certificate. According to the Nursing Home Reform Act, you can only work as a long-term nursing assistant if you have proper training and a valid certification.
The NNAAP exam consists of a written/oral test and a skills evaluation exam. Candidates must pass both tests with one year after your training, or within five (5) attempts, whichever comes first. If they manage to do that, then their names will be entered into the Nurse Aide Registry for a 2 year period.
You can get the application form for Certification through Testing via https://nursing-online.state.wy.us/Resources/CNA%20Exam%20App%2010-25-2013.pdf. All applications must be complete, and sent along with the payment of $98 to:
American Red Cross/ Wyoming NNAAP
1804 North Sixth Street
Harrisburg, PA 17102
Becoming a CNA II
Once you get your certification, you'll be allowed to pursue a more advanced level. If you wish to improve your knowledge and skills as a nursing assistant, then why not aim to become a CNA II. Becoming a level II means that you will have to undergo advanced training and take another competency exam.
To be accepted into a CNA II training program the applicant must:
•    Be at least 18 years old
•    Have a high school diploma or  GED
•    Have a current/active nursing assistant certificate
•    Have at least 1,500 hours of documented work as a CNA
•    Work in an area where there are opportunities to complete the required skills test.
Training cost: $250, which already includes the necessary textbooks.
For more information regarding the level II certification process, please follow this link: https://nursing-online.state.wy.us/Resources/CNA%20II%20Program%20Brochure.pdf.
Green River serves as the county seat of Sweetwater County. It is situated on the southwestern region of Wyoming. This city is known for having the biggest deposit of trona ore in the world. As of the 2010 census, their total population had reached up to a total of 12,515 people, with a population density of 890/sq mile. The total area of Green River is estimated to be about 14.0 sq miles, where 0.3 square miles of it is water.
Health care providers and clinics found in the city include Fauntleroy, Connie MD – Pediatrician, Castle Rock Medical Center, Dansie, David MD – Family Practice, Castle Rock Hospital District, Back Pain Clinics, Senior Helpers, Sneak A Peek Fetal Imaging Inc., and many more. photo attribution: ufv