The state licensed schools providing nurse aide classes in Fort Oglethorpe, Georgia are shown on this page. For more information about how you can sign-up for one of these programs and train for your certification, call the facility number listed below.
Heritage Healthcare of Fort Oglethorpe
1067 Battlefield Parkway,
Fort Oglethorpe, GA 30742
(706) 861-5154
National Healthcare
2403 Battlefield Parkway,
Fort Oglethorpe, GA 30742
(706) 866-7700
Website: http://nhccare.com/
The completion of CNA classes is the first step in becoming a nurse aide. You can find that these programs are offered by colleges, high schools, nursing homes, and other institutions. To ensure that you will be eligible to apply for the license exams after you complete your training, you must select a program that is approved by the GMCF. This is the private contractor authorized by the Department of Community Health to oversee the training and license exams programs.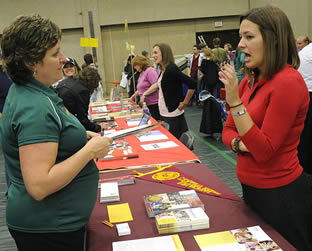 A certified NATP offers its students a minimum of 85 hours of training. Their trainings are composed of lectures, lab rotations, and clinical rotations. The state requires the students to have a100% rating in the skills lab training before they can proceed to the clinical rotations. When the students are in the clinical area, they will be placed under the care of a registered nurse or another member of the healthcare team.
After the training, the next step is taking the license exams. If you think that you are not yet ready, you are given a maximum of 24 months to take the exams. Every applicant is also given the 3 chances to pass the test. When they pass, their name will be entered in the state's Nurse Aide Registry and they will receive their license.
To learn more about certification or download PDF forms regarding training and train the trainer programs you can visit www.mmis.georgia.gov or speak to a representative by dialing (678) 527-3010 or (800) 414-4358.
This city is situated in Catoosa County. It is included in the Chattanooga, TN–GA Metropolitan Statistical Area.  It is considered as an additional part of Walker County. According to the census of 2010, their total population is 9,263. It has a total area of 13 sq miles, where all of it is land. Its population density is estimated to be 533.8/sq mile.
Health care facilities that are serving the city include Battlefield Pulmonary Associates, Lookout Mountain Community Services, Hutcheson Medical Center, Advanced Foot Care Centers LLP, Dialysis Clinic Inc., Physicians Wellness Center, Lookout Mountain Community Services, and Progressive Home Health Services. photo attribution: codnewsroom