The certified nurse aide training schools in Flemington, New Jersey are all found on this page. By attending and completing instruction of one of the state recommended facilities you will be allowed to set a date to take the two part competency exams.
Hunterdon County Polytech
8 Bartels Corner, Flemington, NJ 08822
(908) 806-7853
http://www.hcpolytech.org/hcpoly/
There are two type of CNAs in the state of New Jersey. One worked in a long-term health care facility while the other is involved in home care. Since there are two types of nursing assistants, there are also two types of programs and test. The NATCEP is for those that wish to work in nursing care facilities, while the PCA is for those who wish to be in personal home care services.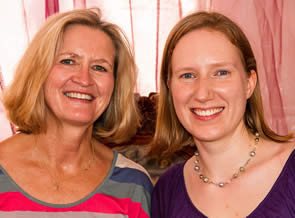 There are two ways to get your name on the Nurse Aide Registry. One option is to take the license exams after applying for them. Another is by applying for reciprocity. Each of these two methods has its own set of requirements, but there are also some that are present for both methods.
The number one requirement to become eligible to apply for the exams is to receive the proper training and educations, especially on the Fundamentals of Nursing. Those who want to become a nursing assistant can enroll in a CNA training program that offers NATCEP. These programs take 90 hours to complete. Nursing graduates and foreign nurses can also apply for the exams. Nursing assistant students from other states may also apply, if the training that they received is similar or equal to the training that is required in New Jersey.
The second option is only available for those who are already a nursing assistant that is currently registered to another state's Nurse Aide Registry. They will need to provide to the state's DOH proof of their training, education, and working experience. The applicant must also not have any records of patient abuse, negligence, and misappropriation of the patient's property.
A common requirement for all who want to become a nursing assistant is to undergo a criminal background check. This includes those who are applying for reciprocity, getting a certification through taking the exams, or even those who are renewing their licenses. For those who are applying for reciprocity, the CBI application and fingerprinting forms will be included in the reciprocity application packet. The investigation process averagely takes 12 weeks to finish. Those who are already working in a long-term care facility will be given a temporary license if they answered "No" to the application questions.
This is a borough that is in Hunterdon County. It is also the county seat of the county. You can find the majority of the borough situated in Amwell Valley, while the other portions are on the Hunterdon Plateau. According to the census of 2010, their total population had reached up to a total of 4,581 people. The total area of the borough is approximately 1.1 sq miles, all of it is land.
Health care providers that are found in the area include Planned Parenthood, Labcorp, Family Physicians of Hunterdon County, Associates In Forensic Psychology, Hunterdon Medical Pavilion, Tradition's Residential Health Care Facility, High Point Partial Care, Newton Health & Safety Associates, STD Test Express, Hunterdon Healthcare LLC, Cornell Healthcare Corp, Health Care Direct, and Hunterdon Home Health Services. photo attribution: jkd_atlanta