The nursing assistant training being offered in Fitzgerald, Georgia that is open for enrollment can be found on this page. These programs have been licensed by the Department of Public Health and meet state guidelines for certification requirements.
East Central Technical College
667 Perry House Rd.,
Fitzgerald, GA 31750
(229) 468-2000
Fitzgerald High School
601 West Cypress St.,
Fitzgerald, GA 31750
(229) 409-5572
It is pretty easy to become a nursing assistant in this state if you know what the different requirements are. The first thing that you have to do is to select a NATP to enroll in. Receiving proper training is the first step in becoming a CNA. When you are selecting a training program to enroll in, you should make sure that it is approved by the Georgia Medical Care Foundation. The GMCF is the private contractor that was authorized by the Department of Community Health to oversee all the training programs and the competency exams. This is to make sure that the state maintains a high quality of care for its residents by ensuring that their CNAs are well capable of handling different situations.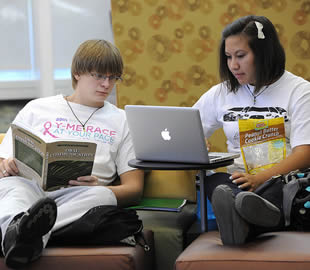 The next step after your training is to send in your application for the state licensee exams. Georgia does not allow any individual to work in a nursing facility for more than 4 months if he/she does not have a license. The license exams in this state are composed of a written and skills demonstration. Once you pass the license exams, your name will then be entered in the state's Nurse Aide Registry.
Nurse aide licensees in this state must be renewed every two years. When renewing, you will need to submit the appropriate recertification forms. You can get a copy of the forms by downloading it from http://gacnas.org/pages/view/certification. According to the Federal Regulations, you must also have worked for at minimum of 8 hours with pay during the past 2 years. If you failed to work within that time, you are required to undergo retesting to maintain in the state's registry.
This city is the county seat of Ben Hill County. It is a main city of the Fitzgerald Micropolitan Statistical Area. The city was said to be created in 1895 and was named after Philander H. Fitzgerald. According to the census of 2010, their total population was 9,053. It has a total area of 7.3 sq miles and has a population density of 1,208.8/sq mile.
Examples of health care providers and facilities that you can find in the area include Take Care Clinic at select Walgreens, Southern Regional Mobile Healthcare Services LLC, Dorminy Care Clinic, Dca Fitzgerald Dialysis, Parham William DR, Goggans Gregory G DR, Fitzgerald Surgical Clinc, and Dorminy Pain and Rehabilitation Center. photo attribution: codnewsroom