Classes in Falls Church, Virginia that are available for one to become a nurse aide are available on this page. Please call the phone number for one of the training facilities listed below to learn more about enrollment.
Standard Health Care and Training Services, Inc.
1057 West Broad Street
Falls Church, VA 22046
(703) 675-7720
Ultimate Health Care Services, Inc.
3431 Carlin Springs Road
Falls Church, VA 22041
(703) 933-9430
A CNA certification is one of the most important requirements to work as a nursing aide in Virginia. If you had never been a certified nursing aide before, then the only way for you to become certified is to take the National Nurse Aide Assessment Program Examination or NNAAP exam.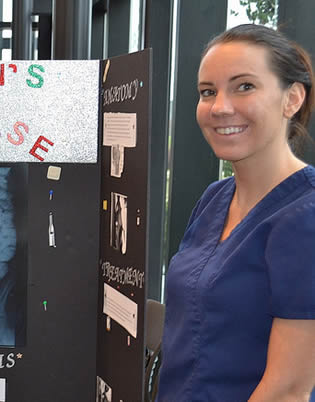 This exam is divided into both a knowledge test and a clinical skills test. Both of them are taken on the same day at an approved testing center. The NNAAP exams in this state are conducted by the NACES with the help of Pearson VUE.  If you pass both tests, then you'll be given a certification that's issued by the state's Board of Nursing.
You can apply for the NNAAP exams through any of the following eligibility routes:
–    New Nursing Aide (those who took the NNAAP exam and failed can reapply through this route)
–    Nursing Student
–    Nursing Graduate
–    Lapsed Certificate Holder
Among the different routes, the most common one is the first. To qualify for that route, you'll need to successfully pass a state-certified program that's approved by the state's BON. You can find a suitable program offered through hospitals, nursing homes, community colleges, high schools, vocational and technical schools, government organizations, assisted living centers, long-term care facilities, and other training institutions and schools.
CNA training consists of 75 hours of lectures and supervised clinical practice. Both theory and practical training are done concurrently. Examples of the topics that students are taught include infection control, patients' rights and independence, safety and emergency care, basic nursing procedures, personal care, communication skills, and many more.  The training programs in the state can be completed within 2 to 6 months.
A certified nurse aide from another state can transfer and work in Virginia by applying for reciprocity. This process will allow them to work in Virginia without any need for further testing. To be eligible, they must have a current certification and a clean record. Those who are listed in the Abuse Registry are not allowed to work in a state-approved health care facility. The duration of the process will depend on how fast your state can provide proof of your certification as a nursing aide.
This is an independent city that is in Virginia. It is included in the Washington Metropolitan Area. According to the census of 2010, their total population had reached up to a total of 12,332 people. This city has a total area of about 2.2 sq miles, where all of it is land. Its population density is 5,225.8/sq mile.
The Kaiser Permanente, the BG Healthcare Services, and the Home Instead Senior Care are three of the biggest employers in the city. Other health care centers that you can find in the area include Dahn Yoga & Health Center Inc., Sleep Med Digitrace Care, Sebastian Mary, and many more. photo attribution: codnewsroom