Shown on this page are the programs in Evanston, Wyoming to become a nursing assistant. To learn how to enroll, get the latest class requirements, or ask any questions, call and speak with a school adviser.
Western Wyoming Community College Outreach
831 – Highway, 150 South, City
Evanston, WY – 82930
(307) 382-1801
www.wwcc.wy.edu/evanston/default.htm
So, you want to become a nursing assistant in Wyoming? Before you fully decide on pursuing this line of work, it's best for you to know what you're getting into. Working as a nursing assistant is best suited for persons who have a genuine love to care for others, without minding the financial aspects so much. Still want to become one?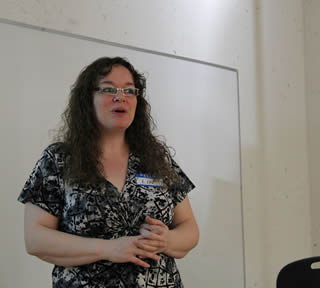 All aspiring nursing assistant candidates are required to undergo proper training. Receiving proper training will ensure that the patients will receive proper care from their healthcare providers. A training program will also help prepare you for the different situations that you might encounter once you become a full-time nursing assistant.
Approved programs in this state are required to offer a minimum of 105 training hours. These hours are divided into both lectures and practical training. The first two weeks or 16 hours of the program will be spent learning concepts such as infection control, patients' rights and independence, safety and emergency care, medical terminologies, nursing skills, personal care, and communication techniques. During the entire time, students will be handled by a registered nurse who was able complete a Train-the-Trainer program (visit this link: http://www.health.wyo.gov/Leave.aspx?Url=DAEB4D6A00226B84E4E1AA0957E6C83745043691587493610BCDDD59A8ADC7B332A6AB562E6EB378432E40CC3AD6C618) that's approved by the state.
Once you are through with your training, your next step is to apply for the certification exam. The Nursing Home Reform Act states that only individuals, whose names are on the Nurse Aide Registry and are certified, are allowed to work as long-term nursing assistants. Passing the certification exam will do just that.
The state's certification exam is conducted by the American Red Cross with the help of Pearson VUE. It consists of a written/oral test and a skills evaluation exam. Candidates must pass both tests to gain entry into the Nurse Aide Registry. Each candidate is given 5 attempts to take the exam within one year after completing their training.
Once your name is on the Registry, it will be your responsibility to keep your record updated. Avoid jeopardizing your status on the Registry by informing the NAR immediately if you change your name, address, or social security number. You need to inform them within 90 days of the change. You can inform them by calling (888) 274-1212.
Names on the Registry must be renewed every 2 years. All NA certifications in the state expire on December 31, ever even year. To renew your certification and keep your eligibility to work as a CNA, you must:
•    Provide evidence of employment as a paid CNA for at least 16 hours within the last 2 years
•    Show proof that you completed 24 hours of in-service education directly related to CNA roles by properly documenting it on this form: https://nursing-online.state.wy.us/Resources/LIC105CNACELog.pdf.
•    Pay the recertification fee
•    Show proof that you are in good standing with the state and workplace.
This city is a part of Uinta County. It is also the county seat of Uinta County. According to the 2010 census, their total population was estimated to be about 12,359 people with a population density of 1,123.2/sq mile. The total area of this city is estimated to be about 10.3 square miles, where all of it is land. The name of this city was taken after James E. Evans, who was a surveyor for the Union Pacific Railroad.
Health care centers that are located in Evanston include Uinta Urgent Care, Uinta Family Practice, Wyoming Internal Medicine, Arrowhead Surgical Clinic, Sw Wyoming Vein Care, Women's Health Specialists, Southwest Wyoming Ent, Arrowhead Bone & Joint Surgery, and Evanston Dialysis Center. photo attribution: ufv