Programs for certified nursing assistant training found in Eureka, Illinois that are open for enrollment as of the making of this post are all listed on this page. If you have any inquiries about their CNA classes, please call the school number provided below.
Apostolic Christian Home
610 West Cruger Ave.,
Eureka, Illinois 61530
(309) 467-2311
Illinois Central College at Eureka
300 East College Ave.,
Eureka, IL 61530
(309) 694-5422
http://www.icc.edu/
There are different ways for you to work in Illinois as a nursing assistant. The most common method is to become eligible for the license exams by finishing a training program that is approved by the state. These programs can be found all over the state and are offered by different institutions like community colleges and training centers. It will only take a few weeks of continuous training to complete the training.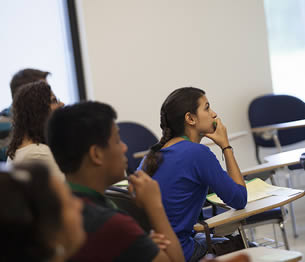 As a nursing assistant student, you will be taught in various skills like performing bed baths, offering and assisting in the use of a bedpan, helping the resident dress, eat, ambulate, and perform ROM exercises. You will also cover in your training different concepts like emergency protocols, infection control, mental health and rehabilitation, and communication techniques. These things will then be tested once you take on the license exams.
When you apply for the license exams, one important requirement needed in order to proceed is the results for the background checks. You will not be allowed to proceed and take the exams if you fail in the federal and state background checks for criminal records. Offenses like theft or abuse can greatly affect your application. The test includes a manual skills test and a written competency test. After you complete both parts you are included on the state registry and granted a valid certification for a period of two years.
This is a city that is located in Woodford County. It is the seat of government there. It is also a part of the Peoria, Illinois Metropolitan Statistical Area. This city was established in 1855 as Walnut Grove. They changed the original name to its current one because of a conflict in names with another Walnut Grove. According to the census of 2010, their total population was around 5,295. They had a population density of 1,810.5 / sq miles. Eureka has a total area of approximately 2.7 sq miles, where all of it is land.
Examples of health care centers and providers that you can find in the city include Maple Lawn Homes, Town & Country Healthcare, Knepp Gary Doctor of Osteopathi, Eureka Urgent Care, Advocate Medical Group, Hughes Christopher, Jansen Phillip, and many more. photo attribution: codnewsroom