The state authorized nurse aide classes that are open in Eatonton, Georgia are described in detail below. A course administrator can help answer any questions you have about enrolling in their program and can be reached by calling the phone number for the facility.
Central Georgia Technical College at Putnam County Center
580 James Marshall Bypass,
Eatonton, GA 31024
(706) 923-5000
Website: http://www.centralgatech.edu
The first step in becoming a nursing assistant is to enroll in a state-approved Nurse Aide Training Program. The CNA classes that you choose should be approved by the Georgia Medical Care Foundation. This is the private contractor selected by the Department of Community Health to oversee the Nurse Aide Registry and all the training and competency exam programs for this state. Most of the programs located here can be finished within a matter of 24 weeks of training. It is very important that when you complete your training, you will be able to meet the hiring qualifications of certified Medicaid healthcare facilities.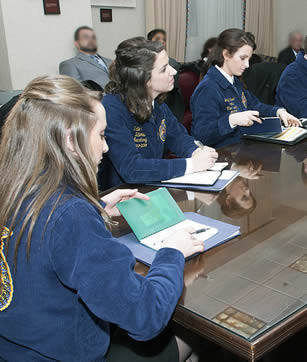 Certified programs are required by the state to offer 85 hours of training which would already include no less than 24 hours of clinical duties. All students should experience classroom lectures on the Fundamentals of Nursing, have laboratory skills training before proceeding to the clinical rotation. A student cannot go to duty if he/she does not get a 100% rating in the lab.
After the training program, you can then apply for the license exams. You will need to send in your application form and the required documents. These documents include transcripts, proof of training, two passport sized pictures, immunization records, and the payment for the different fees.
This city is the county seat of Putnam County. The city was named after William Eaton and is also known as the "Dairy Capital of Georgia". According to the latest census there, their total population was around 6,764 people. The city's total area is approximately 20.7 sq miles, where almost all of it is land. Its population density is estimated to be around 326.8/sq mile.
Examples of health care centers that you can find in the area include Piedmont Heart Institute, Oconee Medical & Surgical Association, Family Practice General Surgery & Gynecology, Kumar Ajay MD, and Hennecken John MD. photo attribution: usdagov