The certified nursing assistant schools that are approved by the state registry and available in Douglas, Georgia are listed on this page.
Coffee County High School
159 Trojan Way,
Douglas, GA 31533
(912) 384-2094
Shady Acres Nursing Home
1310 West Gordon St.,
Douglas, GA 31533
(912) 384-7811
Website: http://www.shadyacreshealth.org
Ycarte Health Career Center
1214 North Peterson Ave.,
Douglas, GA 31533
(912) 384-8680
Website: http://www.ycartehealth.org/
In becoming a nursing assistant, the first step is to enroll in CNA classes that are approved by the GMCF. The Georgia Medical Care Foundation oversees all the training programs and the competency exam programs for this state. The GMCF is a private contractor that was authorized by the Department of Community Health.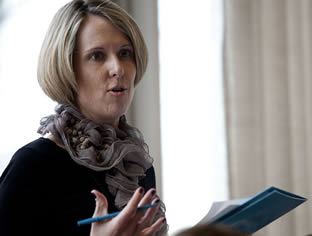 NATPs are offered by different institutions like colleges, nursing homes, technical colleges, and community training centers. It takes an average of 85 hours of training to complete a program. The program's curriculum is composed of classroom lectures, clinical rotations, and laboratory skills training. You will be taught the different concepts and skills that you will use to take care of the patient. Generally skills include health care proficiencies such as CPR, Heimlich Maneuver, First Aid, measuring vital signs, range of motion exercises, transporting residents, safety measures, infection control and catheter care.
When you complete your training, you will become eligible to apply for the license exams. To apply, you must submit the completed application form with the necessary documents like high school diploma, proof of training, fingerprint cards, ID photo, and the payment for the different fees. You will also be subjected to immunizations, physical exams, and background checks for criminal records. You will not be allowed to proceed and take the exams if you fail the background checks.
The exams include two separate parts. These are a written or oral test and a live skills demonstration. Those who pass the exams and have met the other prerequisites are added to the registry for a period of two years. Those who become certified will need to maintain their listing by submitting work verification before the two year expiration date.
Douglas is the county seat of Coffee County. It is a principal city of the Douglas, Georgia Micropolitan Statistical Area. The city was founded back in 1858 and was named after Senator Stephen A. Douglas. According to the census of 2010, their total population had reached up to a total of 11,589. It has a total area of 12.9 sq miles and has a population density of 825.7/sq mile.
Examples of health care facilities that are serving the city include Mental Health Clinic, Barnes Health Care Services, Careone Home Health Services On Amedisys Company, Diagnostic Imaging of South Georgia Inc., Northside Medical Center, Crmc Walk-In Clinic, and Gambro Healthcare. photo attribution: codnewsroom