The certified nursing assistant classes in Devils Lake, North Dakota are all listed on this page. For any questions, please call the number provided below. Courses shown here have met the standards of the state registry and will allow you to take the test for certification.
Good Samaritan Society
307 7th Avenue NE., Devils Lake, ND 58301
(701) 662-6580
http://www.good-sam.com/
University of North Dakota Lake Region
1801 College Drive North, Devils Lake, ND 58301
(701) 662-1600
http://www.lrsc.edu/
Lake Region State College
1801 College Drive North, Devils Lake, ND 58301
(701) 662-1600
There are now an increasing number of people who want to know how to become a nursing assistant in North Dakota. According to the Federal law, all aspiring nursing assistants must undergo proper training from a state-certified CNA program and then take the NNAAP exam. This exam will determine if the trainee is qualified to become certified.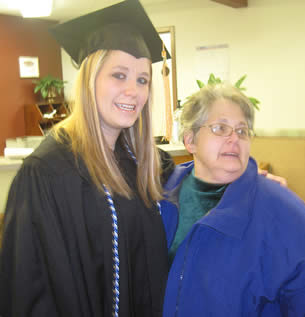 The first step to becoming a CNA in the state of North Dakota is to complete a CNA training program. While enrolled in the training program, you will be spending a few hours on both lectures and clinical experience. If you complete the program, you can then try to apply for the license exams.
The license exams consists of both a written or oral exam, and a clinical skills tests. The exam is designed to test the trainees and evaluate their competence in both skills and knowledge. To get a CNA license, the trainee must pass all the tests. If he fails for the first time, he has nothing to worry since every applicant is given 3 attempts to pass. These attempts must also be done within 24 months from completing the training.
The North Dakota Department of Health has authorized Pearson VUE to conduct, score, and release the results of the exams. As compared to other states handled by Pearson VUE, the results of the exams are normally released on the same day. If there are any problems with the checking, please allow 5 to 7 working days for the results to be mailed to your address.
CNA licenses in this state only last for 2 years from the day that you took the test. If you entered the NAR through the process of reciprocity, then your expiration date will be two years from the day you entered the registry. Renewal of your CNA license can now be done online. If want step-by-step instructions on how to do so, you can follow this link: http://www.ndhealth.gov/hf/PDF_files/What_Every_CNA_Needs_to_Know_0812.pdf.
Every nursing assistant is required to keep his record on the Registry up-to-date. To avoid any problems, you must see to it that you inform the registry if you have changed your address or your name. For changes in the name, you will be required to provide official documentation that will support this such as a copy of your marriage certificate.
This city is the county seat of Ramsey County. The city was named after Devils Lake, which is located nearby. This city was originally known as Creelsburg; it was then later named as Creel City and then changed into its current name. According to the census of 2010, their total population was around 7,141 people. It has a population density of 1,097.9/sq mile. The total area of the city is estimated to be around 6.51 sq miles, where all of it is land.
Health care providers that are located in the city include Lake Region Human Service Center, Christofferson Consulting, Altru Clinic-Lake Region, Devils Lake Community Clinic, Country Counseling & Consulting Inc., Altru Health System, Life Management Resources, Medical Imaging Associates – Mercy Hospital, Grand Forks Foot and Ankle Clinic, and many more. photo attribution: mattJhsn