The certified nursing assistant courses in Corry, Pennsylvania that are available for enrollment as of the making of this page are all listed for you here. To get the latest information about classes being offered, please call the phone number listed here.
Corry Manor
640 Worth Street,
Corry, PA 16407
(814) 664-9606
A CNA certification is a requirement to be able to work in any health care facility in Pennsylvania. The only way you can get certified is by getting your name entered on the Nurse Aide Registry. Aspiring candidates, who have never been certified as nursing aides, will need to undergo criminal background checks, CNA training classes, and competency exams.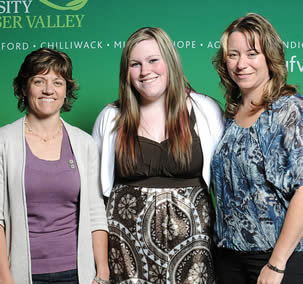 Step One: Criminal Background Checks
In-state residents (persons who have been living in Pennsylvania within the last 24 consecutive months) are required to get a State Criminal History Record Information. A nursing aide candidate will need to get a PA-CHRI and an FBI background check report if he has not lived in the state within the last 2 years. No candidate may enroll in a class without passing the background checks. Candidates must not have any exclusionary convictions on record to pass the checks.
Step Two: CNA Training
Nurse aide classes are offered by a multitude of health care facilities and training institutions throughout Pennsylvania. When seeking for the right class to enroll in, one must remember to choose a class that's approved by the state's Department of Education. Approved classes are divided into a minimum of 42.5 hours of lectures and 37.5 hours of supervised clinical practice. All classes must last at least 80 hours, which could take 3 to 4 months, depending on the training facility's schedule.
Step Three: Applying for the Competency Exams
CNA Instructions usually provide the students with the application forms at the end of the training classes. Those who did not receive the forms may contact the American Red Cross at (800) 795-2350 and request the forms. Candidates can also visit www.pearsonvue.com and download a copy from Pearson VUE's official website.
Application forms need to be complete and accurate before sending them. First-time applicants must not forget to include the $102 payment fee for both parts of the exam. Incomplete or inaccurate applications will not be processed. If you have any questions regarding the application process, please feel free to contact the ARC with the number provided to talk to a representative.
Step Four: Taking the CNA Exams
The exams consist of a written (oral) exam and a practical skills evaluation. Applicants must pass both tests to get listed on the Nurse Aide Registry. The ARC will send a confirmation letter within 5 days after submitting your application. Applicants need to contact the ARC if they do not get a letter within 10 days after applying.
On the day of the exam, applicants must arrive at the testing site at least 30 minutes before the scheduled start of the exams. Latecomers are not allowed to take the exam once it has begun. Applicants will also need to bring two valid IDs for the check-ins, as well as their social security number.
Nurse Aide Registry
The PA-NAR contains all the individuals who are allowed to work as full-time CNAs in Pennsylvania. A person may continue working so long as his name is on the registry. To keep it there, nursing aides must renew their registration every 2 years. The state requires them to provide proof of employment for at least one day (eight consecutive hours) to qualify for renewal. No previously certified employee can continue working with an expired certification.
On-line Renewal
Pearson VUE has made the renewing CNA licenses must easier with their on-line renewal system. Nursing aides only need to visit www.pulseportal.com and fill out the necessary fields. Certified nursing aides may also do the following by visiting the site:
–    Update their mailing address
–    Change their name or social security numbers
–    Check a person's certification status as a health care provider (RN, LPN, or CNA).
You can learn more about the registry requirements in PA by calling the Pearson VUE company at 1-800-852-0518. If you are a student nurse or have taken classes outside of the state you may qualify for reciprocity by submitting the full approved application and registration form given by the Pennsylvania Department of Education.
This city is a part of Erie County. It is situated in the northwestern portion of the state. With a total population of 6,605 people and a total area of 6.1 sq miles, it is the 2nd biggest city in the county. They have a population density of 1,082.7868 / sq mile. This city was once well-known for manufacturing Climax locomotives back in the early 20th century. The name of this city is a misspelling for the last name of its founder, Hiram Cory.
Health care centers that are found in the city include Walker Sherri L Doctor of Osteopathi, Gaudenzia Erie Inc., Deerfield Behavioral Health of Warren, Stairways Targeted Case Management for Children & Adults, Corry Dialysis, Corry Counseling Services, and many more. photo attribution: ufv