The state certified nurse aide classes found in Cordele, Georgia that are available for enrollment are listed below. Included in the list are the nursing home, vocational schools and college training programs that are being offered.
Cordele Health and Rehabilitation
1106 North 4th St.,
Cordele, GA 31015
(229) 273-1227
South Georgia Technical College
402 North Midway Rd.,
Cordele, GA 31015
(229) 271-4069
Website: www.southgatech.edu/
There are more and more people who want to know what are the different requirements to get a CNA license. No individual is allowed to work as a nursing aide in any healthcare facility for more than 4 months. It is not that hard to get a license if you know what the different requirements are.  The most important things that you must comply with are the completion of a NATP and passing the background checks. The background checks are done to protect the interest of the residents that they will eventually take care of.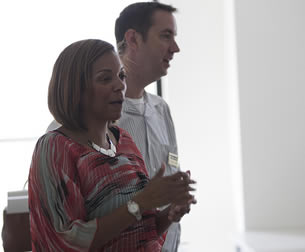 The NATPs in this state takes approximately 6 months to finish. When you finish your training, your must have a minimum of 85 hours of training, where 24 hours of it is for clinical duties. When you are selecting a program, you should make sure that the program is approved by the Georgia Medical Care Foundation.
Once you are through with your training, you will then be able to apply for the license exams. The exams in this state are composed of two parts, the written/oral exam and the skills demonstration exam. You must pass both parts to get your name entered in the state's Nurse Aide Registry.
Cordele is the county seat of Crisp County. It is known as The Watermelon Capital of the World. You can find this city about 140 miles from Atlanta. According to the latest census, their total population was around 11,608 people. It has a total area of 9.6 sq miles and has a population density of 1,209.2/sq mile.
Health care providers that you can find serving the city include Crisp Regional Health Care Clinic, Crisp Regional Hospice, Rem Sleep Diagnostics Center, Southwest Ga Health Care, Georgia Cell & Tissue Diagnostic Center, Arabi Healthcare Clinic, Urological Health Center-Melvin Lc Fussell, Crisp Urgent Care, and Barnes Health Care Services of Cordele. photo attribution: codnewsroom