The continuing education course in Columbia, Maryland that is shown on this page offers the most up to date certified nursing assistant class that is open for enrollment. For any inquiries about program curriculum, requirements for certification, course schedules, or cost of instruction, please call the school number provided below.
Howard Community College Division of Continuing Education
10901 Little Patuxent Pkwy
Columbia, MD 21044
(410) 772-4967
http://www.howardcc.edu/
Nursing assistant training programs in the state of Maryland can be one of the best ways to enter the medical field. The current market is always in need for brand new health care nurse aides and those who join this occupation gain valuable experience that can be used later in their career. The nursing assistant can perform the basic nursing skills that are needed in taking care of a patient. It does not take that long to become certified in Maryland if you know what steps to take.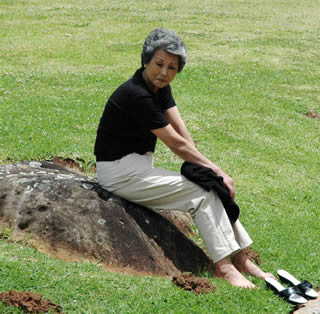 The first thing that you will need to take care of is your education and training. Training on the basic nursing skills as well as learning the important lessons in the Fundamentals of Nursing are the basic core in the becoming licensed.  To become licensed, you have to enroll in and complete a 100 hour training program and apply to take the license exam. You have to make sure that the training program that you enter is approved by the state and offers the proper amount of hours and course curriculum.
The state requires at least 100 hours of training hours which should be divided into the needed classroom instructions, skills training, as well as the clinical duties. The students will be tackling topics such as infection control, mental health, promoting safety, rehabilitation, personal care, as well as learning how to perform bed baths, assist in feeding, dressing, ambulating, and doing emergency procedures.In addition you will learn basic lifesaving techniques such as CPR, First Aid, and the Heimlich Maneuver. After your class requirement is complete you can contact the Maryland Geriatric Nursing Assistant Testing Service at 866-257-6470 to schedule a time to take the exams. Those who become certified are included on the state registry that is maintained by the MD Board of Nursing. Your licensed will need to be renewed every two years. You can contact the BOD for additional details at 410-585-1990.
This is a census-designated place that you can find in Howard County. This community was founded back in the early 1960s by James W. Rouse. With a total population of 99,615 during the last census, Colombia is officially the most populous CDP in the state after Baltimore. It has a population density of 3,100/sq mile. Columbia, MD has a total area of 32.2 sq mile. Major roads that you can access from this community are U.S. Route 29, Insterstate 95, and State Routes 32, 100, 108, and 175.
The Howard County General Hospital is the main hospital that is serving this community. This hospital is affiliated with Johns Hopkins Hospital. A  Kaiser Permanente facility can also be found in the area. Other health care centers that you can find there include Healthcare Resolution, Neurobehavioral Associates, Regent Healthcare LLC, Minford Koutrelakos & Assocates, Vita Surgical Group Inc., Best Care Home Health Services, Ruxton Health Care Inc., Denton Nancy Doctor of Osteopathi and many more.