The certified nursing assistant training curriculum being provided in Colquitt, Georgia that is available as of the making of this post is all listed on this page. If you know of other registry certified courses that are being offered in the city, contact us and we will add them to the page.
Southern Training Institute
P.O. Box 408,
Colquitt, GA 39837
(229) 254-0858
Only those who have received proper training are allowed to handle patients as a nursing assistant. This is done to ensure that the patients receive high-quality care from their healthcare providers. To ensure that the programs offer good training, you must look for its approval or certification from the GMCF. CNA classes are offered by colleges, nursing homes, private schools, and other institutions. You can find on this page the list of programs that are available in the area. These programs usually take 6 months of continuous training to complete.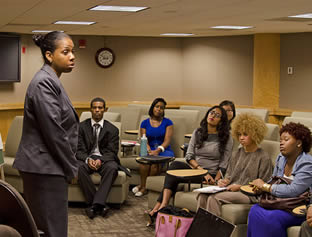 After the training, you can then apply for and take on the nurse aide competency exams. If you pass the license exams, your name will be entered in the state's Nurse Aide Registry and you will get your license. You have to maintain this status so that you can be eligible to apply for work as a nursing assistant.
The licenses issued in this state must be renewed every two years. According to the Federal Regulations, you must have worked for at least 8 hours within that time. If you failed to work, you must undergo retesting in order to remain in the state's registry.
This city is the county seat of Miller County. You can find this city in the southwestern part of the state of Georgia. The city was named after Walter Terry Colquitt. According to the census of 2000, their total population was around 1,939 people. It has a total area of approximately 8.3 sq miles and has a population density of 233.6/sq mile.
Examples of health care providers that you can find in the area include Miller County Medical Center, Colquitt Complete Care , Spring Creek Health , A A Alcohol Rehab & Drug Rehab, Archbold Health Services, and many more. photo attribution: usdagov