The CNA training schools in Pewaukee, Wisconsin that are listed in detail below are all the faculties approved by the state of Wisconsin. Call the school to speak with an administrator to get additional specifics about signing up for classes, program schedules, or the tuition costs.
MEDICAL ASSETS OF WISCONSIN
W239 N3490 PEWAUKEE RD
PEWAUKEE, WI 53702-
(414) 256-3680
WAUKESHA COUNTY TECHNICAL COLLEGE
800 MAIN ST S # 219
PEWAUKEE, WI 53072-
(262) 691-5585
www.wctc.edu
(Multiple classes are being offered)
LINDEN GROVE
425 N UNIVERSITY DR
WAUKESHA, WI 53188-
(262) 797-4600
If you plan to work as a nursing aide in Wisconsin, then you better enroll in a state-approved training program. The state is very strict when it comes to their health care providers, especially nursing aides. You're required to learn the knowledge and skills needed to meet the individual needs of the patients. This can be done by enrolling in a certified CNA program.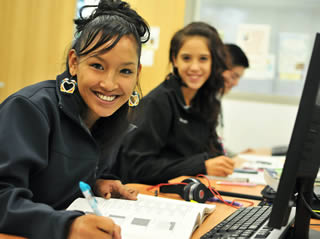 Programs for nursing assistants in Wisconsin are monitored by the state's Department of Health Services. You need to make sure that the program you choose is approved by the state. Approved programs are required to offer at least 120 hours of training, of which 32 hours are allocated for supervised clinical practice. Most of the programs in the state can be completed within 2 to 6 months.
At the end of your training, your instructor will provide you with the necessary forms you will need to apply for the State Exams. If you do not get one, you can go online at www.pearsonvue.com and download and print a copy. If you don't have any internet access, you can call the American Red Cross (ARC) at (866) 257-5424. Application forms, requests, and payments must be sent to:
American Red Cross
WI NNAAP
1806 N. 6h St.
Harrisburg, PA 17120
Fax: (866) 257-6506
Payments must only be in the form of money orders, cashier's checks, or company check's and made payable to the ARC. If you decide to fax your application, you can pay using your MasterCard or Visa. Requests to take the oral exam and any special accommodations must be indicated upon the submission of the application forms.
As soon as the ARC receives your application and approves it, they will mail you a confirmation letter that will also contain information regarding your exam. You will need to bring two valid IDs for the check-ins and arrive at least 30 minutes prior to the start of the exam. Latecomers are not allowed to take the exam once it has begun. All payments made are permanent and non-refundable.
The State exam, or the certification exam, is divided into two parts –a written/oral test and a clinical skills test. Both tests will be taken on the same day at either a testing-approved facility or at a Regional Testing Center. Candidates must pass both tests within 3 attempts, or within one year after their training to get into the Nurse Aide Registry.
This city is the county seat of Waukesha County. You can find it in the Upper Midwest region of the country. It is the 7th largest city in the state of Wisconsin. According to the census of 2010, their total population was at 70,718 people. It has a total area of approximately 27.2 sq miles and has a population density of 3,000.5 people per square mile.
Examples of health care centers that you can find in the area include Lifeline Systems, Weyers Bambi R MD, ManorCare Health Services – Pewaukee, Kraklow Family Dentistry, SC, ComForcare Senior Services, Supportive Home Living Services, Avalon Square, Presbyterian Homes of Wisconsin, and Complete Family Dentistry. photo attribution: ufv