The CNA schools in Fargo, North Dakota that are shown here offer the best training that once can get in the city. The list includes colleges, high schools, and community training centers that offer such courses and have met the standards of the state registry. Interested applicants can learn more about becoming students by calling the facility phone number.
Fargo Adult Learning Center
315 North University Dr.,
Fargo, ND 58102
(701) 446-2807
http://www.fargo.k12.nd.us
ND State College of Science, Skills and Technology
1305 19th Ave. North,
Fargo, ND 58102
(701) 231-6900
/www.ndscs.nodak.edu/fargo/
Elim Care Center
3534 University Drive South,
Fargo, ND 58104
(701) 271-1800
http://www.elimcare.org/
Being a CNA in the state of North Dakota is one of the best ways for you to start a career in the medical field. Being a nurse aide will also allow you to proceed into a higher course with a solid foundation. Nursing assistants are highly demanded right now in places where there is a great need in assistance in personal care. This rise is a result of the decrease of number of nurses and their high pay rates.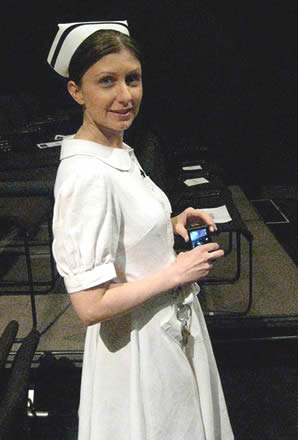 It is highly important that before you handle a resident as a nursing aide is that you must have the proper training. The Nursing Home Reform Act was created to ensure that the quality of care that the residents/patients receive from nursing aides is top quality. That is why you must enroll in a state-certified training class to gain the proper knowledge and skills. You will find that these programs are offered by a variety of training facilities.
An individual who is enrolled in a training program that is offered by a nursing facility may work as a nursing aide if he is able to meet the minimum requirements. Before the trainee is allowed to handle patients, he must complete the first 16 hours of the training. These trainees are not allowed to perform nursing care procedures that were not yet taken up in the program. Before they handle the patient, they must also have covered the following topics:
•     Communication and interpersonal skills
•    Infection control
•    Safety and emergency procedures, which includes the CPR and the Heimlich maneuver
•    Promoting and respecting the patient's independence and rights
These trainees must be able to complete their training and get certified within 4 months from the start of their work. If a trainee was hired by a nursing facility prior to enrolling in a program, the trainee must not be charged with any of the expenses. All the training will be charged to the employer.
If you are enrolled in a CNA program that is offered by a different training facility, you may still get reimbursed for your training expenses. This is only applicable if you are able to find work within 1 year from getting your license. To get properly reimbursed, you should keep all the original receipts for the payments that you made for the training.
In order to work long-term as a nursing aide, you must get certified, after passing the training program, by passing the state's competency exam. These exams may only be taken at approved testing locations such as regional testing sites or training programs that have applied for in-facility testing. To get your license, you are required to pass both the written/oral exam and the skills demonstration of randomly selected nursing skills.
The city of Fargo is the county seat of Cass County. With a total population of 105,549 during the 2010 census and a total area of 48.82 sq miles, this is the largest city in the state of North Dakota. It is even larger than its capital. This city is also the twin city of Moorhead, Minnesota. You can also find this city adjacent to West Fargo, and Dilworth, Minnesota. The main economy of this city is largely dependent on agriculture.
The Sanford Health, Innovis Health, and Swanson Health Products are three of the biggest non-government employers that are located in the city. Other health care centers that are being offered there include Plains Medical Clinic LLC, Fercho Cataract & Eye Clinic Inc., Balance Chiropractic & Rehab, Above & Beyond Chiropractic, Great Plains Chiropractic, Meritcare, and Essentia Health-32nd Avenue Clinic. photo attribution: clangboomsteam