The CNA training schools in Chesapeake, Virginia that are open for enrollment are shown on this page. Included in the page are only the Board of Nursing programs that have been approved. Call the schools listed below to get a detailed response of the cost of tuition, the certification requirements, and class schedules.
Chesapeake Center for Science and Technology
369 South Battlefield Blvd.
Chesapeake, VA 23322
(757)547-0134
Dailey's Health Care, Inc.
4310 Indian River Road
Chesapeake, VA 23325
(757) 523-5207
Visions Ministries, Inc.
3940 Airline Blvd.
Chesapeake, VA  23321
(757) 465-2384
The first step in becoming a nursing aide is to get into a state-approved CNA program. You must learn the proper knowledge and skills that you might use to take care of the patients. A program can also help you prepare you for the different things that you might encounter once you're a certified nursing aide.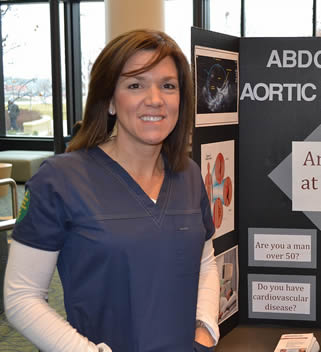 CNA classes in Virginia consists of at least 75 hours of training. These hours are divided into both lectures and supervised clinical practice. Both portions of the training program are taught simultaneously. During the entire program, the students will be supervised by a licensed nurse with background knowledge and experiences on how to handle nursing aide students.
What's next after training? Well, completing an approved CNA program will make you qualified to apply for the certification exam. A nursing aide can only work full-time if he or she has a certification that's issued by the state's Board of Nursing. You can also qualify if you complete at least one semester of nursing school as a nursing student or a nursing graduate.
The certification exam is divided into two parts – a 70 item knowledge test and a random clinical skills demonstration. The knowledge test is initially offered as a written exam, but candidates who have trouble reading can request for an oral exam instead. The payment for both tests (regardless of what type of knowledge test) is $94. This must be sent as either a money order, cashier's check, or a company check. Personal checks and cash are not accepted.
If a candidate passes both tests, then his name will be entered into the Nurse Aide Registry. This Registry contains all the names of individuals who were able to meet the federal and state training and testing requirements. Employers are required to check each applicant's name on the list, and only hire them if their name is still in the NAR.
Another way of getting into the NAR and receive a CNA certification is by applying for reciprocity. This process no longer involves taking any additional tests or training. Unfortunately, it is only offered to persons who are already certified as nursing aides in other states. This lets them transfer their certification and work in Virginia if they want to. To qualify, applicants must have a clean record and a valid certification. They must not be in the Abuse Registry and have any records of patient abuse, neglect, or misappropriation of their property.
If you have any questions, feel free to call the Board of Nursing at (804) 367-4569. You can also visit www.dhp.virginia.gov/nursing to:
–    Get a copy of the laws and regulations about nursing aides
–    Change your name on the Nurse Aide Registry once it's already there
–    Get a copy of the Candidate Handbook
–    Clarify information regarding the Registry
This is an independent city that is in Virginia. You can find this city in the South Hampton roads. It was founded back in 1963 and was a part of the City of South Norfolk. It is considered as the second-largest city in the Commonwealth. According to the census of 2010, their total population had reached up to a total of 222,209 people. It has a total area of about 350.9 sq miles and has a population density of 630/sq mile.
The Chesapeake Regional Medical Center, LTD Hospitality Group, and Sentara Healthcare are three of the largest employers in the city. Other health care facilities that you can find in the area include Sentara Greenbrier Diagnostics, Intrepid USA Home Health Services, Just People Inc., The Medical Practice, and many more. photo attribution: codnewsroom