The available CNA training in Asheville that is approved by the state of North Carolina is shown to you on this page. For more information about their medical licensure program, certification requirements, class schedules, or tuition fees, please call the number provided on this page.
Asheville-Buncombe Tech Community College
340 Victoria Road, Asheville, NC 28801
(828) 254-1921
http://www.abtech.edu/
(Multiple classes are being offered)
Taking the NNAAP exam is one of the requirements to gain entry into the Registry. To be eligible to take the exams, one has to complete a North Carolina approved nursing assistant training program. Nursing students or nursing graduates from N.C. are also allowed to apply for the exam.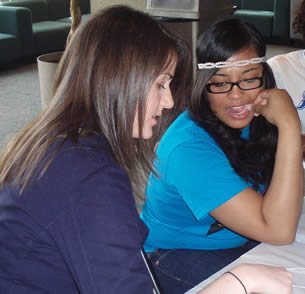 When taking the exam, all candidates are required to bring two valid .ID.s to the testing site. One of the I.D.s must be a government-issues SS card that has the candidate's signature and is not laminated. The name on the SS card must be the same as what's on the registration record.
For first time takers, they are required to take and pass both the written/oral exam and skills evaluation test. During their application, they will need to pay a total of $101. With online applications, the candidates can now pay for the exam using credit/debit/pre-paid credit card. When scheduling for the exam, the candidate must apply at least 16 days before the date of the test. You can find listed below the other fees that were established for the NNAAP examination for N.C.:
•    Written exam only (for retests) – $24
•    Oral Exam (may be in English or Spanish) only (for retests) – $24
•    Skills evaluation ( for retests) – $77
For any problems with the application process, the candidates may call Pearson VUE and ask help from the support representative at (888) 204-6207. When calling, please observe business hours and call between 8 a.m. to 5 p.m. (Eastern Time Zone).
If the candidate is unable to take the test on the scheduled date, the candidate must inform Pearson VUE at least 9 business days before the exam date in order to cancel or reschedule. If the candidate is able to call on or before 9 days before the exam, he may reschedule without any additional penalties. This is only allowed for only one time. If the candidate reschedules again, he will be charged with the appropriate fees.
This city is the county seat of Buncombe County. It is a part of the four-county Asheville Metropolitan Statistical Area. According to the census of 2010, their total population was at 84,458. It has a total area of approximately 41.3 sq miles and a population density of 2,032.15/sq mile.  It is considered to be the biggest city in the western part of the state. It is the 11th largest city in the entire state.
The Mission Health System and the Asheville VA Medical Center are two of the largest employers in the entire city. Other health care centers that you can find in the area include Femcare, ARP Addiction Recovery & Prevention, Pisgah Institute, Lestage Richard B DDS, Victoria Urological Associates PA, Restoring Dreams Inc., Interim HealthCare, and Sanesco International Inc. photo attribution: create-learning