The latest CNA training courses in Colchester, Vermont can be seen in the list below. To receive additional details about the requirements to become certified through their programs, call to speak with an administrator.
Green Mountain Nursing Home Nurse Assistant Program
475 Ethan Allen Ave.,
Colchester, VT 05446
(802) 655-1025
Visiting Nurse Assoc. of Chittenden and Grand Isle Counties
1110 Prim Road,
Colchester, VT 05446
Certified Nursing Assistants are commonly known in Vermont as Licensed Nurse Assistants or LPNs. Like any other state, you can only work in a state-approved nursing facility if your name is on the Nurse Aide Registry and if you have a valid LNA license.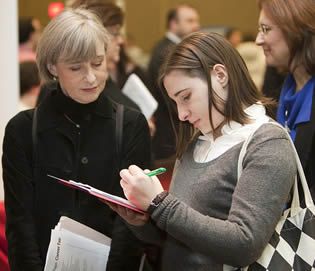 The most common way of gaining entry into the NAR is by taking on the Nurse Aide Assessment Program examination or NNAAP exam.  Aside from the process of becoming an LNA being very quick, another benefit of choosing this profession is that there are different routes that you can take to become one.
One of the best and most common ways of becoming a nurse assistant is by completing a state-approved LNA program that is approved by the Department of Health. Because of the high demand for the profession, nurse assistant programs are now offered by hospitals, nursing homes, assisted living centers, community colleges, high schools, and other training institutions.
Once you enroll in one, you will spend a minimum of 75 hours in the classroom for your theory and an additional of 30 hours in the clinical area for your supervised clinical practice. While you are in the clinical area you will be under the care of a registered nurse who has numerous experiences in training and supervising nurse assistant students.
Examples of the topics that you will learn in the program will include, but are not limited to the following:
•    Patient's rights
•    Interpersonal and Communication Skills
•    Safety Precautions
•    Emergency Procedures
•    Basic Nursing Skills and Procedures
•    Personal Care
•    Nutrition
•    Vital Signs Taking
•    Weights and Measurements
•    Body Mechanics
•    Death and Dying
•    Human Anatomy
After you receive the necessary knowledge and skills all that is left for you to do is to take on the NNAAP exam. This exam was designed to test the competency of all aspiring nurse assistants throughout the United States. It consists of a 75 item multiple-choice knowledge test and a random skills evaluation. The knowledge test can either be taken in an oral of the written exam. The testing fee for both knowledge and skills test is $130. Payments must only be in the form of money orders, cashier's checks, or company checks.
You will only be entered into the Nurse Aide Registry if you pass both tests. In case you fail, you are allowed to retake the test that you failed within 2 years after completing your training. Each candidate is allowed to retake the test up to two times. If you still fail on your 3rd attempt you will be required to complete another training program before you can reapply once more.
Colchester is a town that is located in Chittenden County. It is the fourth biggest municipality and the second most populous town in the state. The town was chartered on June 7, 1763 and was named after the Earl of Colchester. According to the census of 2010, their total population had reached up to 17,067 people. This town has a total land area of 36.9 sq miles and a total water area of 21.7 square miles.
Health care clinics and providers that are located within the town area include Mountain View Surgery, Winooski Family Health, Green Mountain Urology, Fletcher Allen Dermatology, Fletcher Allen Primary Care, Pathways To Well Being, and plenty more. photo attribution: codnewsroom